One of the reasons that the Evad3rs released the iOS 7 Untethered Jailbreak today was because George Hotz, better known by his alias of GeoHot, was close behind them in releasing his own Jailbreak solution.
So does this mean GeoHot is back in the Jailbreaking game?
It is hard to say, but what I will point out is GeoHot has just jumped back on Twitter under the Twitter handle of @tomcr00se.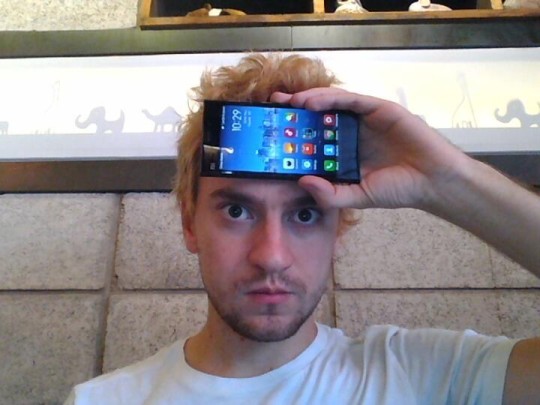 He also started tweeting congratulations to the Evad3rs for beating him to releasing the iOS 7 Untethered Jailbreak. Apparently he was getting ready to release the Jailbreak shortly as well and had already started picking out a domain name to host the Jailbreak tool.
sale was never going to happen, after speaking with lawyers. actually registered the new ra1n domain last night, who can find it? :P

— tomcr00se (@tomcr00se) December 22, 2013
but congrats to evad3rs, i can't always win :p

— tomcr00se (@tomcr00se) December 22, 2013
Will you be following GeoHot on Twitter? Drop us a line in the comments section below.
Update: A leaked audio tape of GeoHot negotiating the sale of the iOS 7 Untethered Jailbreak has surfaced online. It's believed that the Evad3rs rushed out their jailbreak to beat Geohot to the pay day. Geohot was asking $350,000 for his jailbreak. However, the Evad3rs may have received $1,000,000.
Don't Miss More Coverage On Evasi0n7: