A brand new update for Evasi0n was released late last night for both OS X and Windows. This update brings Evasi0n to version 1.0.2 and includes a fix for the Wi-Fi reboot loop that was affecting iPad 2 Wi-Fi users.
1.0.2 (beta) is up on http://t.co/rOYuXTG2Fk. Fixes iPad 2 wifi boot loop.

— pod2g (@pod2g) December 31, 2013
Since the release of Evasi0n iPad 2 Wi-Fi users have been reporting numerous bugs here on iJailbreak and on other sites like JailbreakQA. As such this release of Evasi0n should finally allow iPad 2 users to have a stable Jailbreak on iOS 7.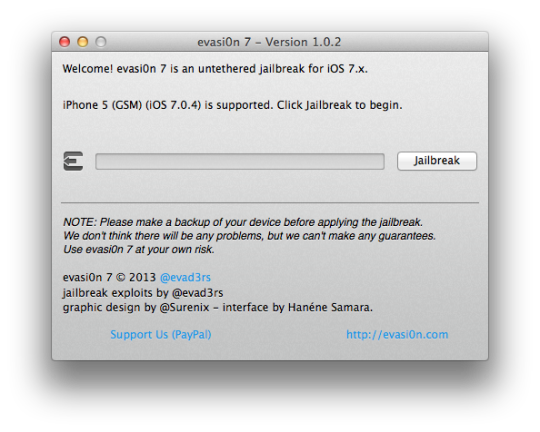 It is also worth noting that unless you have an iPad 2 it is not worth re-jailbreaking your iOS Device with this new version of Evasi0n.
You can download Evasi0n 1.0.2 for both Mac OS X and Windows from the iJailbreak Downloads Section or from the direct links shown below.
Download Evasi0n7 v1.0.2 for Windows
Download Evasi0n7 v1.0.2 for Mac OS X
Let us know if Evasi0n 1.0.2 has fixed your issues when Jailbreaking the iPad 2 in the comments.