The popular Evasi0n7 jailbreak utility for jailbreaking iOS 7 has received a new update bringing the version to 1.0.8. Using this tool, you can untethered jailbreak iOS 7 – 7.0.6 and any iOS device.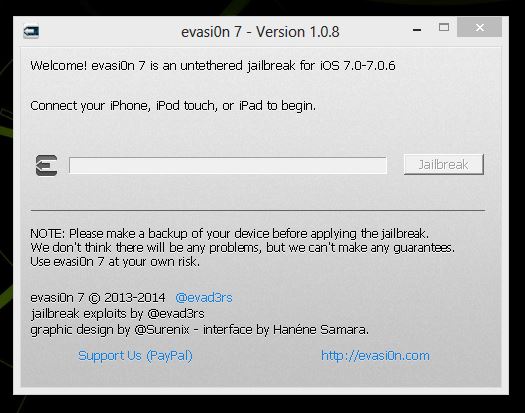 Version 1.0.8 of Evasi0n7 adds the ability to jailbreak iOS 7.0 (11A466) that shipped with some iPhone 5s and 5c models. There's nothing more to this update. If you're on this firmware, you can download the latest Evasi0n7 update from the iJailbreak Downloads Section. This tool is available for both Windows and Mac.
Remember, this isn't a jailbreak for iOS 7.1, only iOS 7 –  7.0.6 are supported. iOS 7.1 can be jailbroken, as proved by Winocm and iH8sn0w, but there won't be any public release.