I know what you are thinking… just release it already! Well, that is what the Evad3rs are trying to do. They are feverishly working on trying to bring the Evasi0n iOS 6.x Untethered Jailbreak into your hands as we speak. In fact, if you check the Evasi0n website right now the progress bar has moved to 80%. What has changed since 75% earlier this morning?
Well, it looks like the Evad3rs have finished the Linux version of Evasi0n and it is now in private beta testing; joining both the Windows and Mac OS X versions. This is some good news for all of you running Linux as you have the piece of mind all three versions of Evasi0n will likely be available at the same time on release day.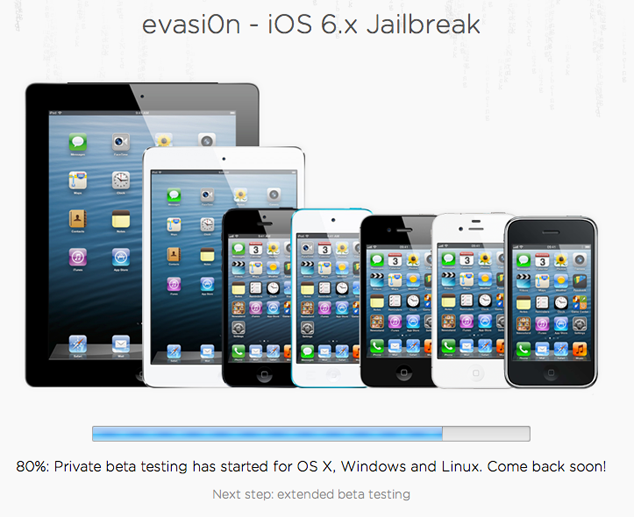 The Evasi0n iOS 6.x Untethered Jailbreak is expected to be released sometime Sunday, but this could translate into late Saturday or even early Monday depending on your timezone. So keep checking iJailbreak to stay up-to-date on everything Jailbreaking related.