Jailbreakers everywhere should look up to the EFF (Electronic Frontier Foundation). You see, back in July of 2010 the EFF helped pass a law that made Jailbreaking (gaining root access) to Apple iOS devices legal in the United States. Jailbreaking could not have progressed as much as it had, if it all, if this law had not been passed.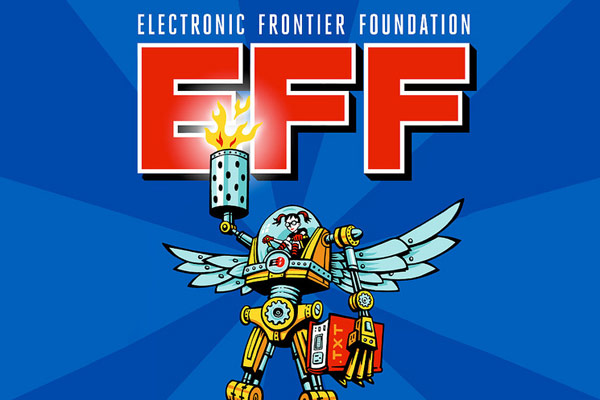 Now it looks like the EFF is trying to push this law even further, to make Jailbreaking all electronic devices legal. The EFF officially stated last week:
The Electronic Frontier Foundation (EFF) urged the U.S. Copyright Office today to renew and expand the critical exemptions to the Digital Millennium Copyright Act (DMCA) granted last year in response to EFF's requests to protect the rights of American consumers who modify electronic gadgets and make remix videos. In the exemption requests filed today, EFF asked the Copyright Office to protect the "jailbreaking" of smartphones, electronic tablets, and video game consoles – liberating them to run operating systems and applications from any source, not just those approved by the manufacturer.
If you followed the news surrounding GeoHot being sued by Sony for Jailbreaking the Playstation 3, you will realize that companies have a harsh perspective on Jailbreaking. This harsh perspective is mostly because that when you Jailbreak an electronic device, it is possible to run cracked games. While this may be true, just because you Jailbreak an electronic device, and make it easier for others to do the same, doesn't mean you should be condemned to a lawsuit. Thus, the EFF argues:
The DMCA is supposed to block copyright infringement. But instead it can be misused to threaten creators, innovators, and consumers, discouraging them from making full and fair use of their own property. Hobbyists and tinkerers who want to modify their phones or video game consoles to run software programs of their choice deserve protection under the law.
With the BlackBerry Playbook becoming Jailbroken, it has become obvious that users want the ability to modify their electronic devices to be their own. With the current laws in place, however, makers of Jailbreaks can be sued, and this aspect turns a lot of people off from ever releasing Jailbreaking tools or progressing their homebrew modifications. The EFF have recognized this and are hoping that they can change the DMCA law like they did in the past, to provide protection for Jailbreaking all electronic devices. The Copyright Office will hold hearings on the proposed DMCA exemptions in the spring of 2012, with a final rulemaking order expected in October 2012.
Please share any thoughts on this proposal by the EFF in the comments section below…