Over the last few days we have shared with you more tutorials than you probably care to follow that take advantage of some of the new features present within RedSn0w v0.9.15b1. Like with any major software update there is bound to be bugs, and this was indeed the case with the initial release of RedSn0w v0.9.15b1.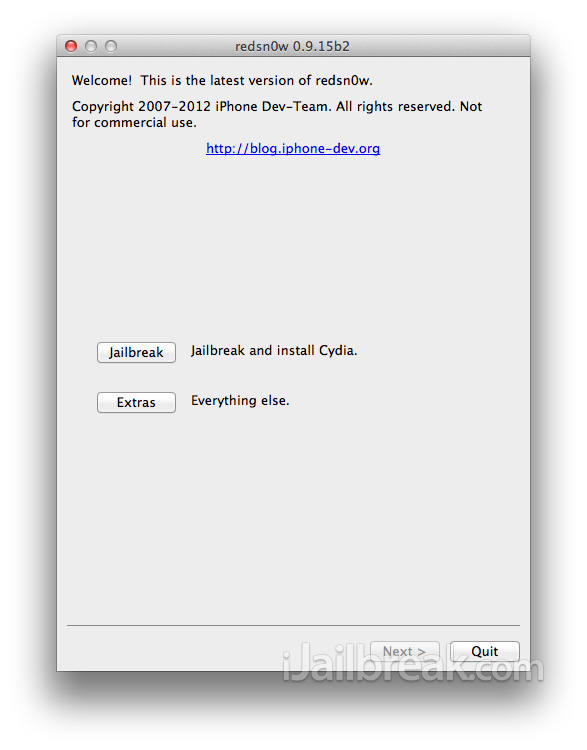 Today the iPhone Dev-Team have updated RedSn0w to version 0.9.15b2 to fix bugs with the iPhone 3GS and the iPad.
Version 0.9.15b2 fixes a few issues for 3GS owners: old-bootrom awesomeness is no longer forgotten directly after a restore, and iPad baseband upgrade/downgrade support is fixed (same production date cutoffs apply!).  If your 3GS is currently tethered at 6.0 even though you have an old bootrom, just re-run redsn0w's Jailbreak step (no need to restore).  Don't forget you can add some pizzaz with your own boot logo or a nerdy verbose boot.
With this new version of RedSn0w, old-bootrom iPhone 3GS owners can properly Jailbreak their handset untethered by simply re-running RedSn0w over their existing Jailbreak. The update also covers an iPad baseband upgrade/downgrade bug.
You can download RedSn0w v0.9.15b2 from the iJailbreak Downloads Section or from the direct download links below.
Download RedSn0w v0.9.15b2 for Windows
Download RedSn0w v0.9.15b2 for Mac OS X
If you have anymore problems with Redsn0w v0.9.15b2 please share them in the comments section below.