RedSn0w, the Swiss Army knife of jailbreak tools, updated to 0.9.10b7. This latest update includes the corona-A5 jailbreak (used in Absinthe), it can easily reinstall untethers (if you accidentally manage to uninstall it), it grabs SHSH blobs directly from Cydia (but it still won't help for the iPhone 4S or iPad 2), and provides more useful diagnostic information about your phone (vulnerable basebands, exploitable bootroms).
While this update does not provide anything that you couldn't manage to do before its release, it's a handy feature update for the versatile jailbreaking tool. Be aware that this update does not include a jailbreak for iOS 5.1 for A5 devices, and it won't help you restore an iPhone 4S or iPad 2 to iOS 5.0.1. A feature slated for addition in the next version of RedSn0w is built-in restore support, which will be handy in the event that iTunes stops restoring jailbroken phones.
I tried mucking around with some of the diagnostic settings, but it didn't do anything exciting. My iPhone 4's already jailbroken and Cydia has "a FULL set of SHSH blobs" for my configuration.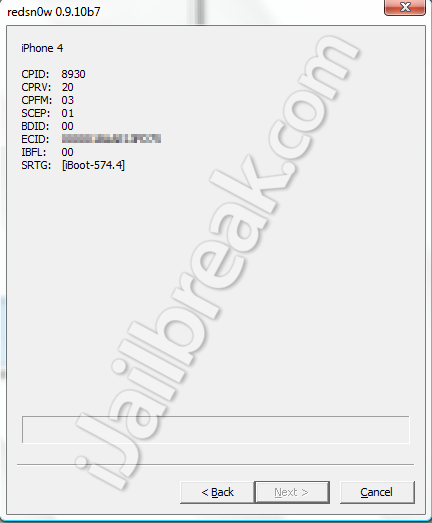 You can download RedSn0w 0.9.10b7 for Windows and Mac from the iJailbreak Downloads Section or you can use one of the direct download links below:
Download RedSn0w 0.9.10b7 for Mac OS X
Download RedSn0w 0.9.10b7 for Windows
If you need to keep a jailbreak tool on hand, RedSn0w's remains the handiest. Let us know if you notice any issues with the update in the comments section below.