Although RedSn0w has not yet been updated to support Jailbreaking the iPhone 4S and iPad 2 Untethered. Owners of an A4 iOS device can still use RedSn0w to Jailbreak the iOS 5.0 or iOS 5.0.1 firmware. For those trying to Jailbreak the iPhone 3G and iPod Touch 2G, however, you may have experienced errors while using custom ramdisks. If you were one of the unlucky individuals to experience errors with custom ramdisks you will be glad to know that the iPhone Dev-Team have just released an update for RedSn0w, dubbed RedSn0w 0.9.10b5c.
With RedSn0w 0.9.10b5c you can expect the custom ramdisk error to be fixed for iPhone 3G and iPod Touch 2G users. You can also look forward to improved stability thanks to a fix that prevents RedSn0w from crashing due to the ever-growing ramdisk size.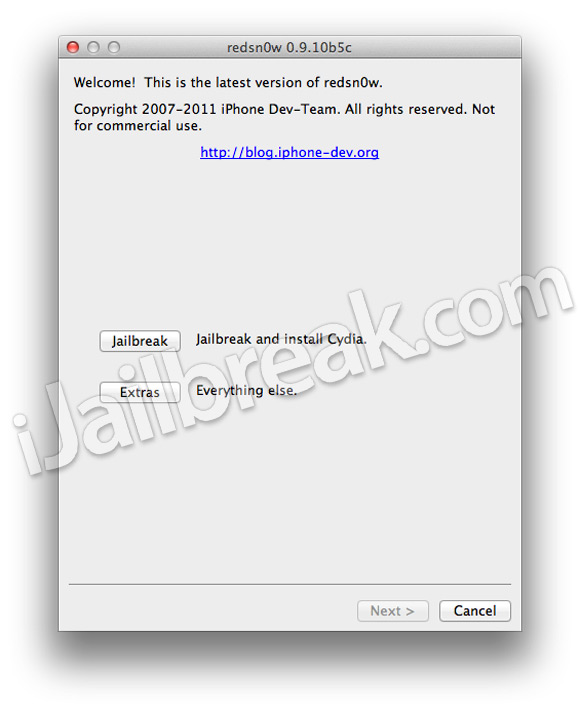 If you would like to download RedSn0w 0.9.10b5c for Windows or Mac OS X you can go to the iJailbreak Downloads Section or use one of the direct download links shown below.
Download RedSn0w 0.9.10b5c (Windows)
Download RedSn0w 0.9.10b5c (Mac OS X)
Let us know if you have any questions or comments about RedSn0w 0.9.10b5c in the comments.