A recent report by KGI analyst Ming-Chi Kuo noted that Apple would announce the much rumored iWatch in late 2014. The iWatch is said to come in two different sizes and various styles. Another report which came out yesterday, written by Christopher Caso, an analyst with Susquehanna Financial Group, stated that Apple might essentially just phase out its iPod lineup and replace it with the iWatch.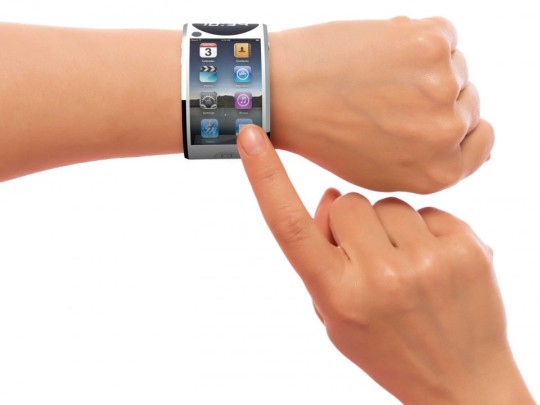 Caso also wrote about Apple delivering two models of the iPhone 6 and that the iWatch will come in two sizes. He believes that the fruit company will not update the iPod lineup this year. So far, only the iPod Touch has received notable updates, whereas the Nano and Shuffle have just seen cosmetic updates. The iPod Classic hasn't been updated in several years.
During our Asia trip last month, our checks uncovered firmer indications that a watch product would enter production in 4Q14, and our more recent checks provided additional detail. We believe two versions of iWatch are likely, with different screen sizes. Our checks a month ago suggested that AAPL was looking to reserve production capacity sufficient for 3 mln units per month. Our more recent checks suggest production targets of 5-6 mln units in 4Q14, which we think is reasonable given the available capacity. We, however, aren't assuming a material impact to earnings from iWatch, since the iWatch would essentially replace the iPod in the consumer portion of AAPL's product lineup. While we don't expect AAPL to discontinue iPod for some time, we also don't expect an iPod refresh this year, and believe iPod could post Y/Y unit declines as a result as consumers purchasing iWatch as a substitute.
Apple CEO Tim Cook said during an interview that iPod sales are indeed declining, so it's not surprising to hear that the company might not update the lineup. Consumers would rather buy the iPhone, paying a little more, and get better features than the iPod.
Caso writes that the iPod will not be completely phased out, it will still be available. iWatch sales will be stronger and consumers would prefer it over the iPod.
What do you think? Would you prefer an iWatch instead of the iPod? How would you listen to music on the iWatch? Wireless EarPods? Let us know what you think in the comments.