At this point of time, thanks to all the leaks, rumors, reports and mockups, we have an idea what the iPhone 6 is going to look like. There's going to be two models of the iPhone 6, one with a 4.7-inch display and the other with a 5.5-inch display. We've seen plenty of mockups of both the models. Recently, a reputed Apple source even posted pictures of what he guarantees is the iPhone 6.
However, we've never seen a real working unit of the iPhone 6. All have been dummy's or mockups. YouTuber Tom Rich has uploaded a video showing us what iOS 8 running on a 4.7-inch iPhone 6 would look like. He got a hold of a 4.7-inch iPhone 6 dummy, performed some modern software magic and got the dummy running on iOS 8.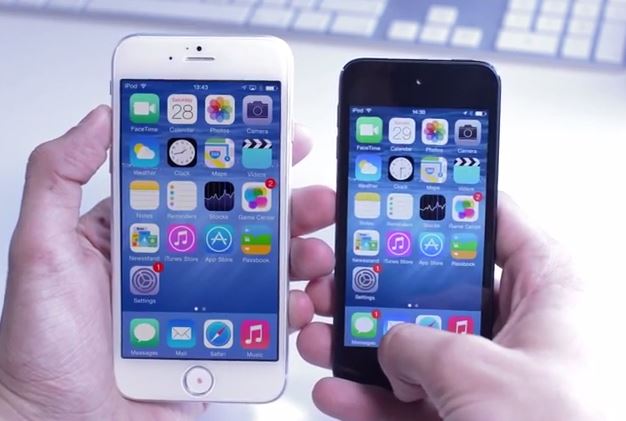 The video doesn't show anything more than what iOS 8 would look like on the bigger screen. The app icons are naturally larger, it's easier to type on the keyboard and there's just more screen space for everything. It's also easy to use with one hand, at least for those who have medium to large hands. Check out the video below:
As you can see, there's not much we learn from this video, but at least we've now seen an iPhone 6 dummy running iOS 8.
Apple is said to release both the 4.7-inch iPhone 6 and the 5.5-inch model in September. Will that happen, we'll have to wait.