According to a study done by by research group OnePoll, for resale site SellCell via MarkWatch almost half of mobile phone owners choose to keep their older devices. They either put them in storage or hand them down instead of selling them for extra cash.
These unused handsets that people decide to keep are worth 46 billion, with leftover iPhones accounting for about one-third or $13.4 billion of that total. The study found that 40% of people who keep their phones are saving their older phone as a backup or don't know what to do with them.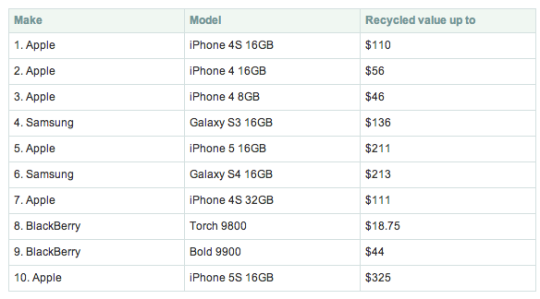 20% of people give their older handsets away to friends or family and an astonishingly high number of people (17%) are too lazy to get rid or them, while 9% of people just throw them away presumably because they are broken.
While many users do decide to keep their handsets there are still a lot of people who choose to resell them. SellCell reports that iPhones are the most popular trade-ins with the 16GB iPhone 4s, the 16GB iPhone 4 and the 8GB iPhone 4 taking the top three spots in the US.
What do you do with with your older devices? Drop us a line in the comments section.