In February we told you about a hardware unlock solution dubbed TP SIM that could unlock your iPhone 4 or iPhone 4S on a GSM network. In fact, just a couple of weeks ago TP SIM released the very first hardware unlock for the iPhone 4S that was compatible with the Verizon network. Now it looks like the GEVEY is joining the ranks as they have just released their Verizon and Sprint iPhone 4S unlocking solution as shown on ApplenBerry's website.
GEVEY's new Ultra S CDMA Interposer SIM will allow you to unlock your iPhone 4S that is currently connected to either Sprint or Verizon. Additionally, it is compatible with GSM networks. Although TP SIM will allow you to unlock your CDNA iPhone 4S, it is limited to Verizon. The GEVEY Ultra S however, is compatible with both Sprint and Verizon on the 1.0.11, 1.0.13 and 1.0.13 basebands.
You will need to have a Jailbroken iPhone 4S if you plan to unlock it for the Sprint and Verizon networks. Of course, if you have an iPhone 4S that you wish to unlock for a GSM network then you do not need to Jailbreak your device. One other thing to keep in mind is that GEVEY Ultra S is not compatible with the iOS 5.1 firmware as Apple upgraded the baseband in iOS 5.1.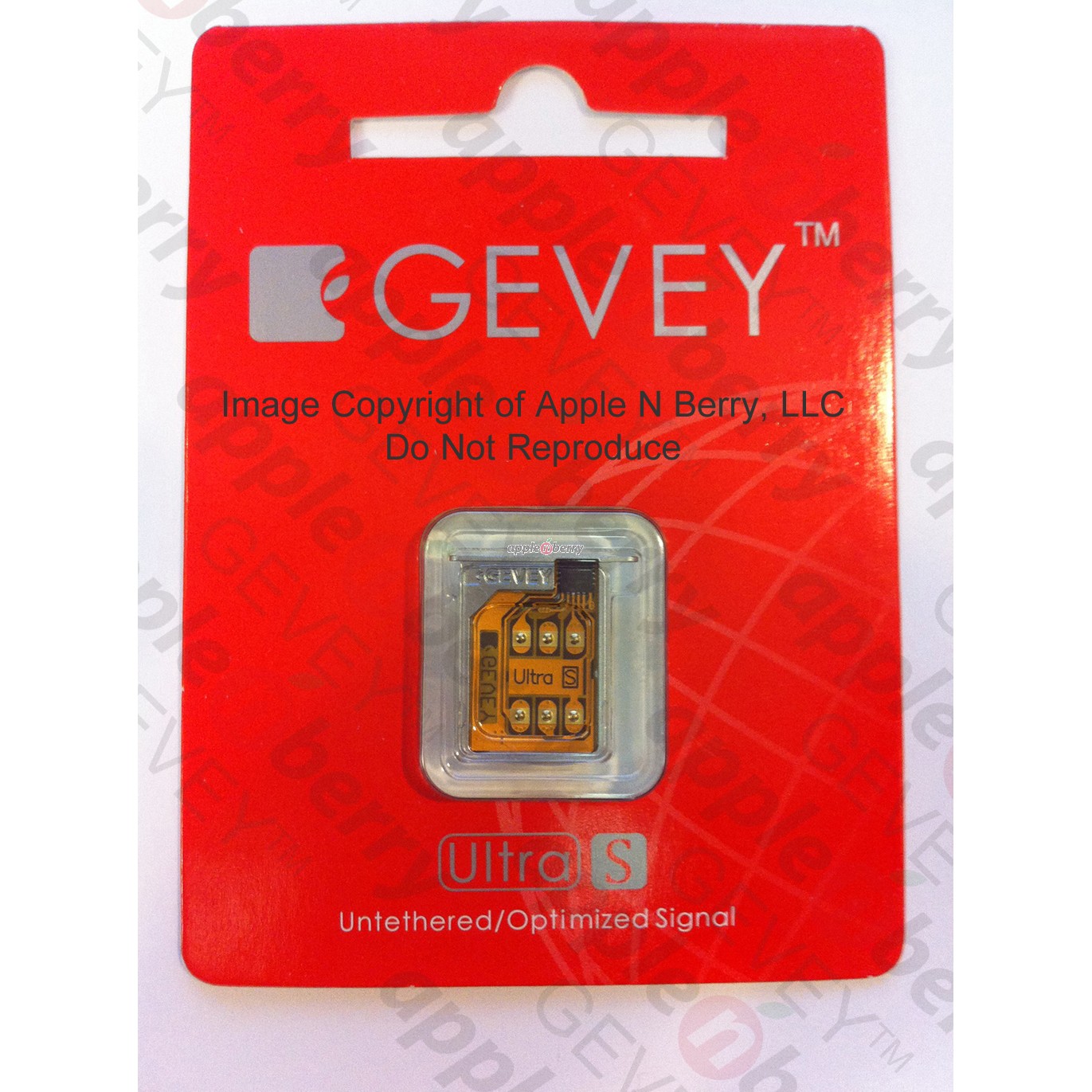 If you are interested in the GEVEY Ultra S unlock then you can find it on ApplenBerry's website via pre-order by clicking here. It costs $60 and will ship between March 22nd and March 27th. Make sure you further read through the official product description to ensure this unlocking solution is right for you.
Will you be unlocking your iPhone 4S with GEVEY Ultra S? Share your responses in the comments section.