Despite the fact that the iPhone 6 is still a far ways off, one analyst from Wall Street (via AppleInsider) claims that Apple has already internally "locked down" the design for its next flagship handset which will ship with a 4.8-inch display and 802.11ac Wi-Fi connectivity.
So just who does this report come from?
Timothy Arcuri of Cowen and Company who issued an investors note on Wednesday where he claimed not only has Apple locked down the final design of the next-generation iPhone ,but also that it will feature a larger 4.8-inch display.
4.94-inch mockup of the iPhone 6
Arcuri of course isn't the first analyst to come out and state that the next-generation iPhone will feature a larger display, it was also said by one of the most respected Apple analysts, Ming-Chi Kuo of KGI Securities.
As for the 802.11ac Wi-Fi that really isn't much of a prediction, more of a stating the obvious kind of deal due to the fact that Apple has already begun adding the functionality to Macs updated in 2013 along with AirPort Extreme and Time Capsule routers.
According to Arcuri Apple is also planning "key software innovations" in iOS 8. He expects the company will leverage iBeacon, Touch ID and Passbook as part of a push into new services with mobile payments.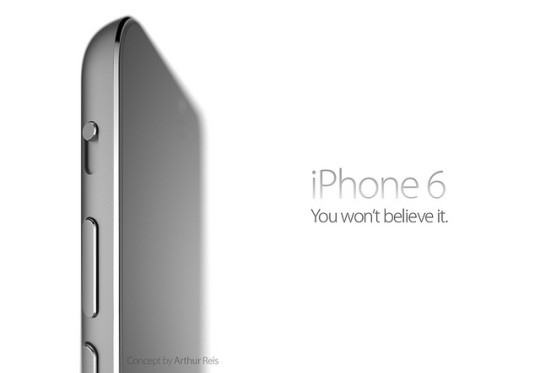 So when will the iPhone 6 be released? Arcuri expects Apple to follow its typical annual release schedule and launch a so-called "iPhone 6″ in September, but other analysts have said it wouldn't be out of the question for Apple to release it in June.
Following this report the Wall Street Journal has also chimed in that Apple will not release just one larger iPhone this year, but two. One with a 4.5-inch display and the other with a display over 5-inches to join the ranks of other Phablets.
So does this mean Apple will have 3 iPhone models then?
Apparently not.
It was stated that Apple plans to kill off that model, presumably because of lower than expected sales. Specifically it was stated that Apple will "scrap the plastic exterior used in the iPhone 5c." In other words both new iPhone models will feature metal casings.
What do you think of this all? Drop us a line in the comments section below.