Tim Cook has been known to take trips to China to foster relationships with Chinese carriers and according to a local Chinese report (via 9To5Mac) Cook was there just last week. Apparently the purpose of this trip was to meet with China Telecom and other local carriers including partner China Unicom and of course China's largest carrier China Mobile.
Just what did they talk about?
Well I think you can probably guess… the iPhone 5S and entry-level iPhone of course. The international market is becoming a big part of Apple's revenue stream and locking down more contracts with carriers in China to sell the iPhone would drive up sales big time.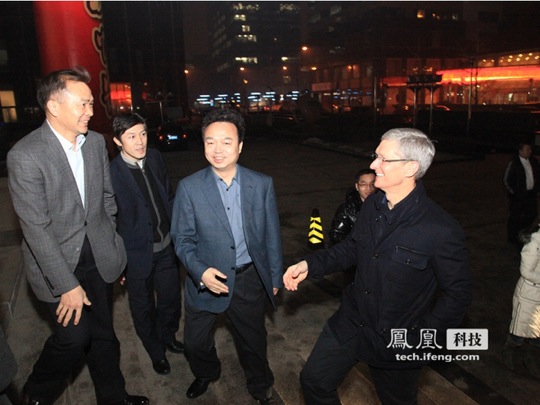 This is actually the third time Cook has been to China since becoming CEO almost 2 years ago and according to the local Chinese report (machine translated):
It is understood that since Apple CEO Cook served as third visit to China since it is unclear the specific time of Cook's visit and travel arrangements, Cook is expected to be in the next few days, respectively, in China Unicom and China Mobile executives meeting. Early January 2013 and mid-March 2012, Apple CEO Cook to the identity of the first visit to China, one after another with the Ministry of Industry executives and China Telecom, China Mobile, China Unicom's top leaders met.
It will be interesting to see whether or not Apple's next-generation iPhone hardware is more readily available in China through major carriers and if these meetings were the result of it. We will have to wait and see.