From the same studio that brought to life the iPhone SJ concept, comes a brand new concept – the new iPhone. ADR Studios really outdid themselves creating this concept, and I think it was designed how everyone wishes their iPhone could look like deep down. Even the functionality thought out for this new iPhone concept is stunning!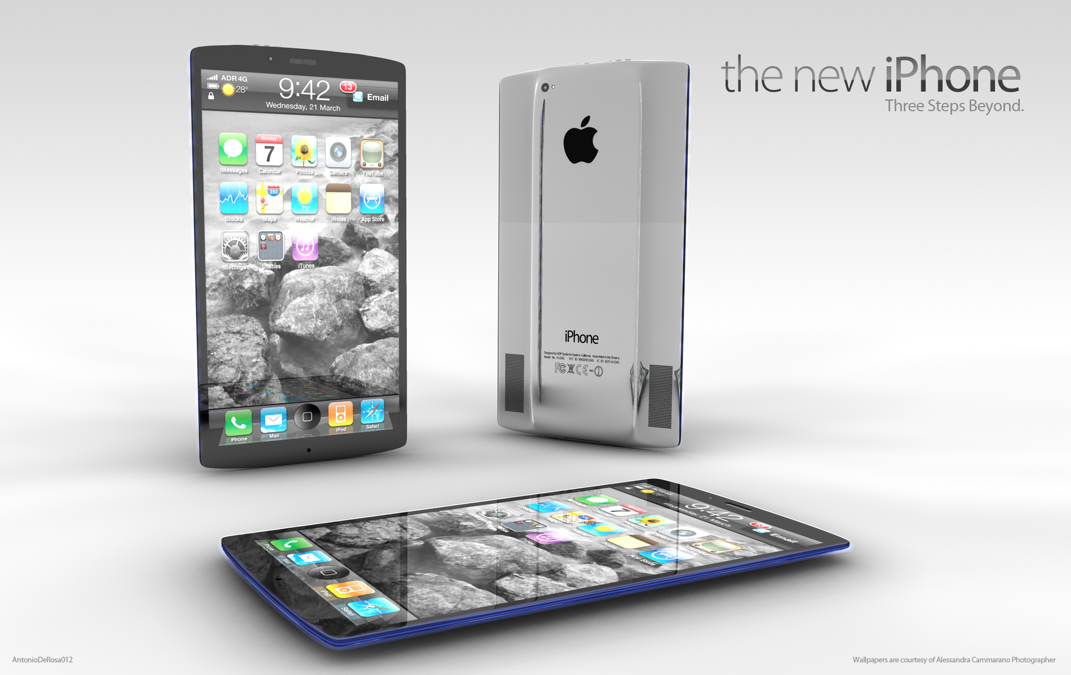 The new iPhone features a SIM-less design that doesn't actually use a SIM card whatsoever. Instead your data is grabbed directly from your mobile operator, also in 4G LTE. There is two speaker panels on the back of the new iPhone, which is made out of aluminum and all the controls are now on the top of your iPhone to make it extra thin.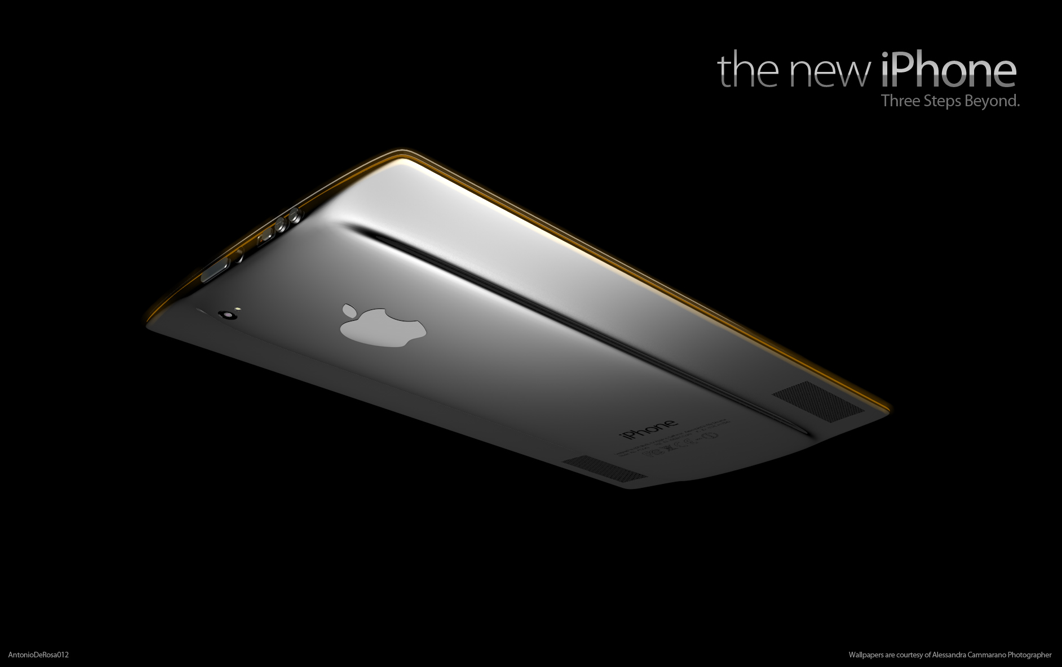 Did you like the Retina display in the iPhone 4 and iPhone 4S? Well, say hello to the 3 Retina displays in the new iPhone! A top strip screen to show you all the network info, clocks, notifications etc. A bottom one for your app dock, multitasking bar  and home button, and lastly the central screen for displaying the main UI of the phone.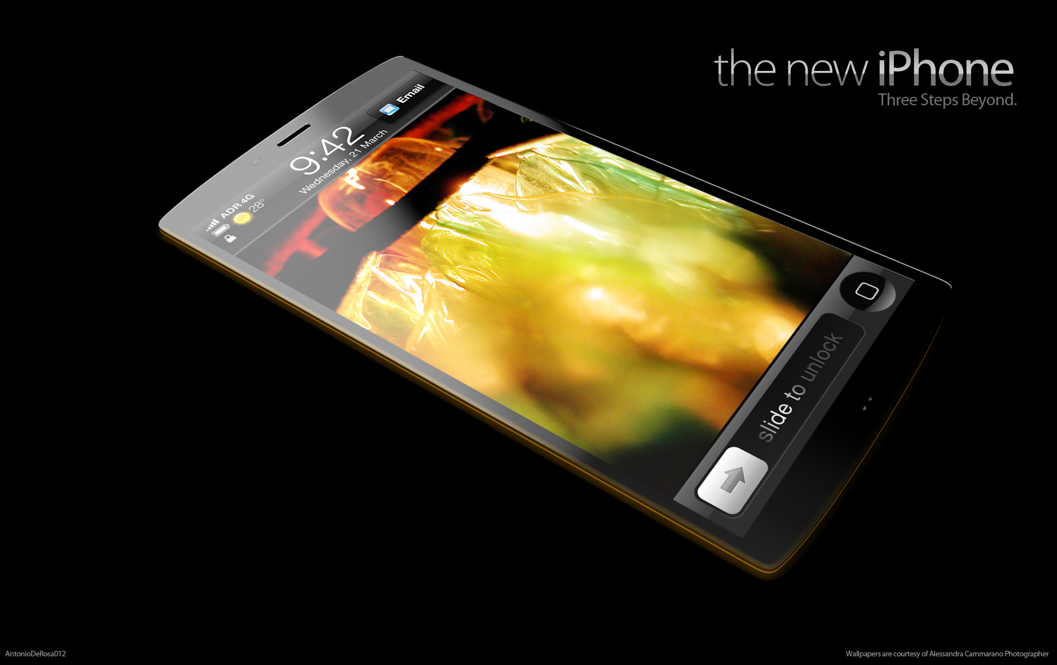 One of last features that stands out in the new iPhone is an LED powered edge. You can use it to show the strength of battery life or to show you a preferred caller. There is even a dedicated LED app that will allow you to customize the color of the LED edge.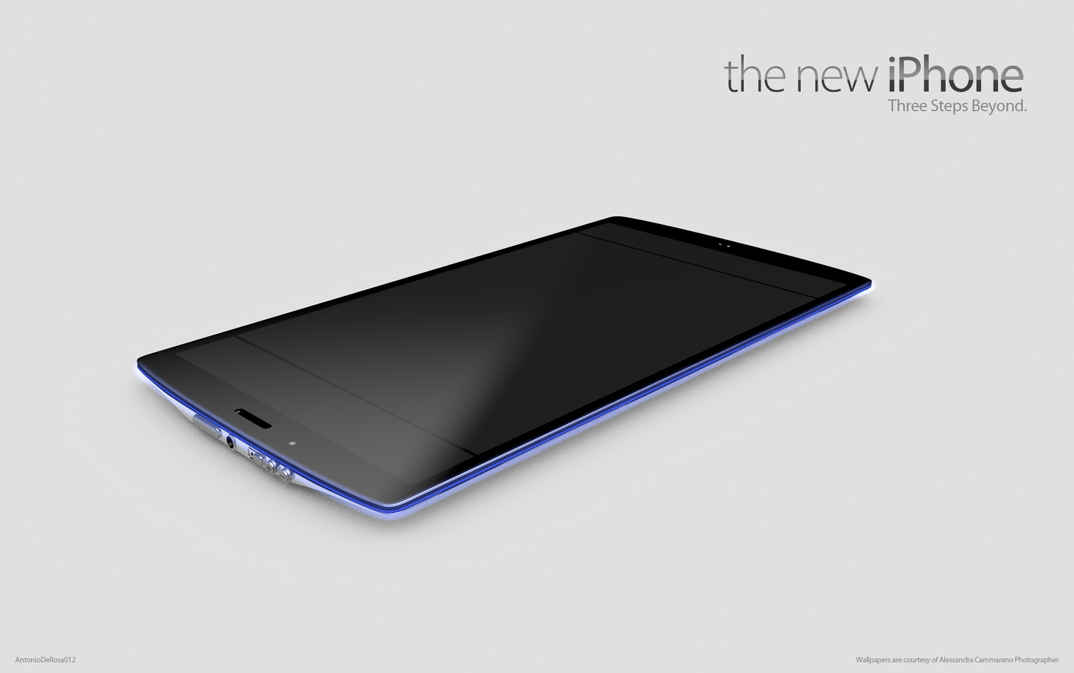 Among other things the new iPhone will include Siri, gyroscope on 4 axis, motion sensor and the other great features of the previous iPhone 4S. If all of these features made their way into the next generation iPhone expected to be revealed at the WWDC 2012 I am sure we would all take out our wallets in an instant. Unfortunately however, as this is a concept a lot of the features disused are a little "futuristic" for this years iPhone refresh.
For the rest of the images of the new iPhone concept click here. Don't forget to let us know what do you think of the new iPhone concept by ADR Studios in the comments section.