Remember the Gevey SIM that offered an unlock solution for the iPhone 4? If you do, you'll also remember the method that it used was illegal as it used a method of dialling an emergency number 112.
Another solution is out from the same manufacturer that makes it a lot more legitimate to unlock your iPhone 4 if you're tired of waiting for a software unlock. Gevey works with all iPhone 4 basebands - 1.59, 2.10, 3.10.1 and 4.10.1.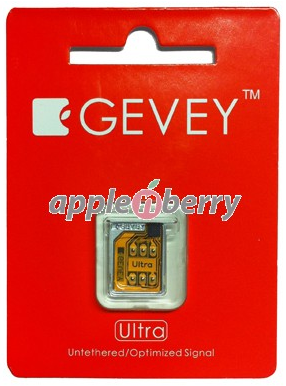 While the method no longer requires to dial 112, Gevey now requires a jailbroken iPhone and will only set you back $39.99 from applenberry. Although it's ditched the questionable method of unlocking, it hasn't been deemed legit and legal yet so as always with these things, proceed with caution; but if you have experience with using a Gevey SIM ultra, or even the old one, let us know your experience. But at the moment, this is the only way to unlock your iPhone 4 on the latest firmware.