With Microsoft announcing the Windows Phone 8 with significant improvements including native code, NFC sharing, better hardware and much more it will be interesting to see what Apple packs into the next generation iPhone. Apparently the next generation iPhone will defiantly not be a let down as Foxconn's CEO Terry Gou has mentioned in an annual shareholders meeting that the next generation iPhone would put Samsung's new Galaxy S III smartphone to shame.
Gou said he has made it a lifetime goal to defeat Samsung — "a company with a track record of snitching on its competitors." He was referring to Samsung's action in 2010 of snitching on four Taiwanese companies in an investigation by the European Commission on price-fixing in the flat panel industry. Gou also urged consumers to wait for the launch of Apple's iPhone 5, saying that the new model will put Samsung's Gallaxy S III to shame.
Does this mean that Gou has seen the next generation iPhone? Or is he simply speaking with strong convictions? While these are questions that would be nice if we had answers to, unfortunately we are not going to know exactly whether this is the case or not until Apple formally announces the iPhone 5 in the coming months.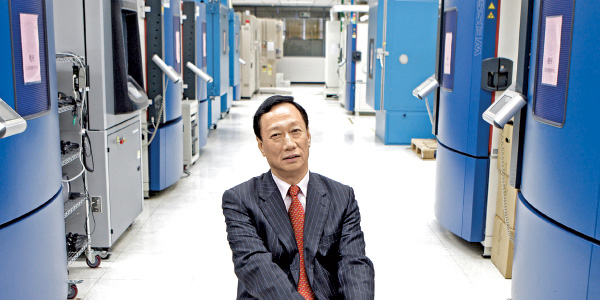 As the next generation iPhone is said to include a larger display, coupled with a redesign similar to that of when Apple transition from the iPhone 3GS to the iPhone 4, and LTE support though Gou could very well be speaking the truth. What are your thoughts? Do you think Gou is speaking the truth? Share your responses and further thoughts in the comments section.
[Thanks for the tip Jack Maey]