According to a new report from a Chinese technology website, DoNews, Apple is currently polishing and testing some new languages for Siri. The report suggest that Siri will support Mandarin Chinese and few other new languages, as soon as next month. The iPhone 4S recently went on sale in China, which is obviously a very important market for the company.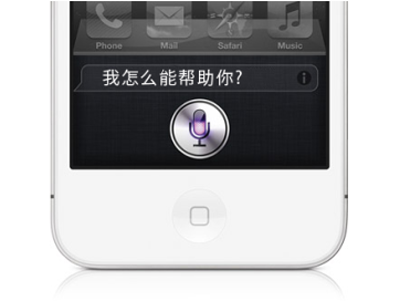 If Apple does update Siri next month, then the new languages supported will also include Japanese and Russian. That's three new languages, which adds up to a total of 6 that Siri might learn next month. Currently, the assistant only supports English, French and German, but Apple did promise that more languages will be added in 2012.
Recently, an engineer responsible for the the Siri Chinese development like the people around said that the Apple side will be the end of this month, the the Siri Chinese test, test content, including Chinese, Japanese and Russian. At present, the Chinese only supports the standard Mandarin pronunciation, and some commonly used phrases to provide support. Siri in the future there will be a version of the possible changes for multiple areas in order to improve the voice and local search capabilities.
Apple extending language support for China is essential as the recent reports suggest that the company will sell a lot of iPhones. Thus, if Siri doesn't speak the language of the people in China, the iPhone 4S may not be such a huge success. We cannot, however, confirm this! Although, support for new languages for Siri will happen soon.
[Via MacRumors]