A report from a Chinese blog site conforms with prior assertions from a well-known Taiwanese analyst, Ming-Chi Kuo of KGI Securities.
Ming-Chi Kuo predicted that in 2014 Apple would introduce a handset with a 4.5-inch to 5-inch display. Although, Kuo does not believe that the Cupertino company will extend the iPhone display beyond the 5-inch diagonal mark due to their "unwavering principle of one hand use," if Apple is able to extend the display whilst maintaining their principle would mean proving that they are truly, an innovative company.
With Apple releasing it's flagship, the iPhone 5S along with the iPhone 5C just two months ago, not much is known about the rumored "iPhone 6″ However, from the Chinese blog site's report, it is known that the rumored "iPhone 6″ might have a larger screen size with "curved screen display"
Other rumors is said to have have come from an article in a Japanese magazine, Mac Fan claiming that Apple's next-gen handset would feature a 5-inch display with a 1,920 by 1,080-pixel resolution and thinner bezels for the smartphone.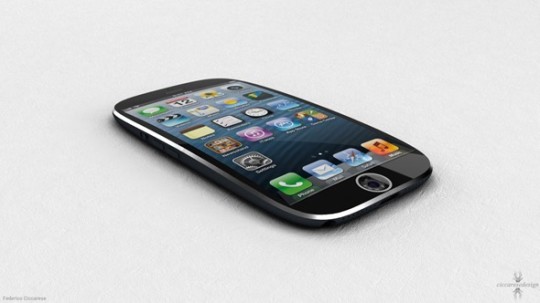 With many phone companies introducing new and larger displays such as Samsung and Motorola which usually exceeds 5-inch display, it would not be surprising if Apple increased the dimensions of the iPhone in order to compete with other companies.
Though Apple is known for being cautious in approaching major changes such as these in order to avoid the OS fragmentation that plagues rival mobile platform Android, it should not stop Apple from breaking it's boundaries.