Previously we reported that Apple was looking to release both the budget iPhone and iPhone 5S in multiple colors and now the reputable Reuters is reporting the same, along with some other details regarding the future of the iPhone. According to the report "Apple is exploring iPhones with bigger screens, as well as cheaper models in a range of colours, over the next year."
The move is due to the fact that the fruit company is seeing increased pressure from consumers to offer more iPhone models due to competitors like Samsung. Right now releasing an iPhone with a bigger screen is still under heavy discussion within Apple, but apparently at least two bigger iPhones are on track to be released next year - one with a 4.7-inch screen and one with a 5.7-inch screen.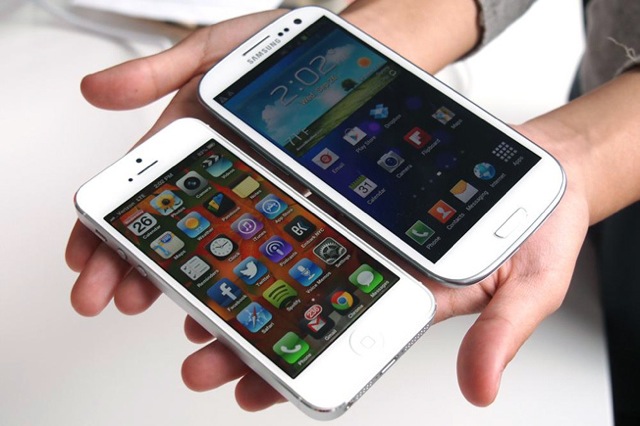 According to people familiar with the matter "They constantly change product specifications almost to the final moment, so you're not really sure whether this is the final prototype." This seems very much like Apple who have had a history of pulling products or software features days before its expected release date.
Apple obviously declined to comment, but the information brought up by Reuters makes a lot of sense. When you think about the smartphone market as a whole, the iPhone actually has one of the smaller screens among the best-selling smartphones, where consumers spend more time browsing the web and streaming content.
As for Apple's plans this year, Reuters states "For this year, Apple is expected to launch two new models, widely referred to as the iPhone 5S, with new fingerprint technology, and a cheaper version in plastic casing, supply chain sources have said. Apple plans to dress up the cheaper phone in a range of 5-6 colours to differentiate it from the more expensive model that has traditionally come only in black and white." Sources further went on to say that "Test production for both the standard and cheaper iPhone models aims to start next month, with mass production ramping up in August to meet a September launch target."
All of this is relevant to information we have been hearing for a long time now.
Despite all of these rumors, one thing is certain. Apple won't release a larger iPhone while trade-offs such as battery life, resolution and brightness still exist. So, unless these challenges can be worked through, Apple will not release a larger iPhone.
Things are certainly heating up in the mobile space with the introduction of iOS 7 and recent rumors regarding the next-generation iPhone.