Here's something to cheer all those people from developing countries who've always wanted to own an iPhone. The cheap(er) plastic-built iPhone has been rumored for a very long time. We've seen a lot of pictures of parts that are rumored to belong to this plastic iPhone. Today, we've come up on a hi-resolution video of what is claimed to be the rear housing of the plastic iPhone, being compared with the new iPod Touch and the older iPhone 3GS.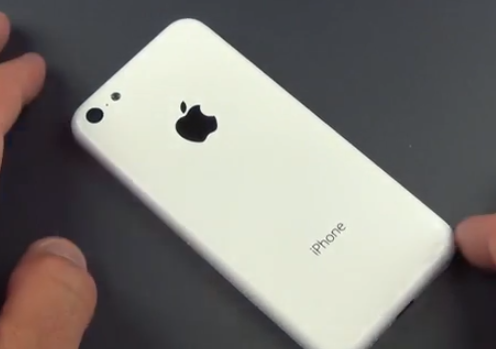 We've heard rumors that this cheaper plastic iPhone will resemble the iPhone 5 in dimensions, but instead have a plastic body like the iPhone 3GS. This video comparison comes from Michael Kukielka, who happens to have the rear housing that he claims belongs to the plastic iPhone. From the comparison, you can clearly see that almost all the reports and rumors have been dead right. The shell is made out of plastic, is supposed to hold a 4-inch display and is a mixture of both the iPhone 3GS and the new iPod Touch design.
He goes on to show that this plastic iPhone is also a little wider and thicker than the current iPhone 5, with slightly rounded edges. The detailing on the speaker grilles, cameras and other ports are nothing like on the iPhone 5. Obviously, since this is a budget device and is rumored to cost somewhere around $300. Overall, the plastic iPhone does look good! Check out the full video below:
The plastic iPhone or whatever you'd like to call it, will do very well in emerging markets such as India, Russia etc. Would you buy an all plastic iPhone? Let us know in the comments below.