Pictures Of The Earliest iPhone Prototype Ever Documented
You would expect original prototypes of Apple devices to be a little bit bulkier than when they ship to consumers, but I bet you will be surprised to see what one of the very first prototypes of the iPhone looked like. Arstechnica was lucky enough to get their hands on some images of the earliest prototypes of the iPhone you will ever lay your eyes on that were sent to them by a former Apple employee who worked on various Apple hardware projects in the early 2000s and was thus exposed to some of the earliest versions of the iPhone.
We already seen some early prototypes from the billion dollar Apple vs Samsung lawsuit last year, but these prototypes were already polished and Apple was simply trying to get the design down. Thanks to Arstechnica we get a behind the scenes look at some of the earliest stages of an Apple product, when Apple is still trying to figure out the hardware/software.
As you can see in the images below (dating back to early 2005) this particular iPhone prototype has USB ports, an Ethernet port, and even a serial port. The reason why these ports are present is because they make working on the device easier in its early stages. What is even more surprising is that the prototype wasn't running iOS, rather a special version of OS X. It was noted by the source who provided these images, "at that early date no one knew what [the final device] would be,"  highlighting the constantly changing nature of Apple's development process.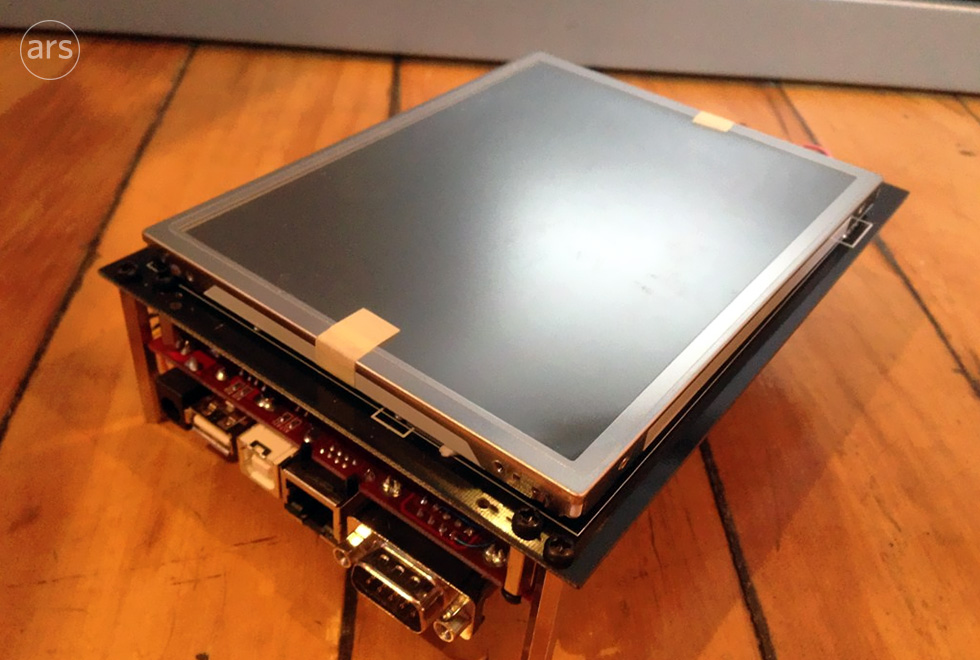 If you are thinking the prototype is quite large, you would be right. You have to remember that this was also back in the early 2000s, but the dimensions of this particular prototype were about 5″x7″ and roughly two inches thick.
The logic board powering this prototype was an ARM chip that appears to be  a variant of the Samsung S3C2410, which is actually a distant relative of the chip the first iPhone ended up using, just older and slower. So it is safe to say Apple has some idea of where the iPhone would end up in 2005.
Make sure you stay subscribed through our social media feeds, so that you never miss a beat, by liking us on Facebook, following us on Twitter and joining our circle on Google+.
Hey, you! Join the iJailbreak Insider for weekly newsletters, Jailbreak alerts, contests and more. (No spam, we promise)