We love a good case, especially if it comes with a lot of amazing features. This case that I'm about to talk about is strictly only for the iPhoneographer, as it gives your iDevice a retro camera look. But, others, who are looking to start the modern art of photography with an iPhone can also look into this unique case.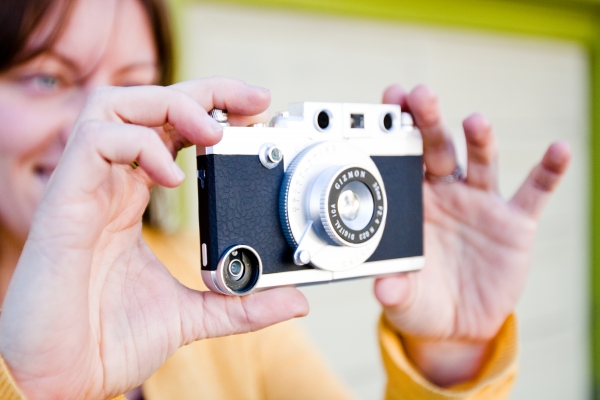 It's called the Rangefinder and has a full blown camera look, complete with a viewfinder, a fake center mounted lens and other fancy things. It even has a strap attached to it so you can fool people in to thinking that you're carrying a camera.
The iPhone Rangefinder is a phoneography system that gives your iPhone all the style of a classic camera. It'll equip your phone with a shutter button, viewfinder, aperture numbers, two loops for a camera strap, and a tripod mount!
After sliding the iPhone in to the case, you can use the shutter button on it to take photos. How? Well, the shutter button is placed directly over the volume up button, which in iOS 5 acts as the shutter button. The viewfinder also works, so you can actually use it as a camera. The front mounted fake lens has a mirror that can be used to take self-portraits.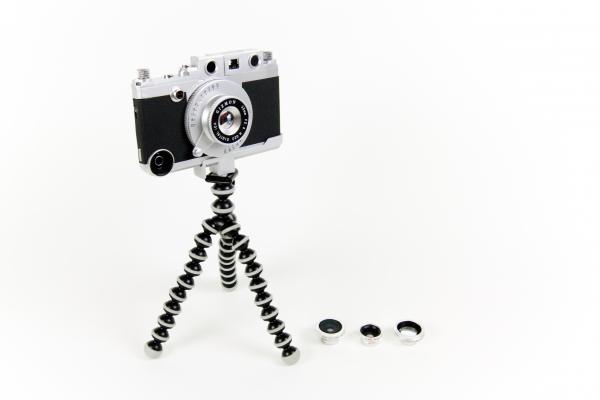 It's maker, Photojojo, also provides mountable magnetic lenses and a tripod attachment for the case. There are three different lenses that you can purchase with the case, the Fisheye, Telephoto and a Wide/Macro lens.
Obviously this isn't a daily iPhone case, but it sure is a keeper. How can one not like the old school look, anybody would mistake it for an older camera from a distance. You can buy the case from Photojojo for $65, and if you want to include the lenses the price goes up to $99. All hyped about picking it up right now, then go here. This case is only compatible with the iPhone 4 and iPhone 4S, for obvious reasons. Tell us what you think of this case in the comments section.