After Apple's Keynote today the Fruit Company has gone ahead and made all of the webpages available for the iPhone 5S and iPhone 5C, along with a new landing page for iOS 7.
To sum things up the iPhone 5C features essentially the exact same specs as the iPhone 5, but with a slightly bigger battery life and better front-facing camera. It is of course also made from a single plastic part rather than aluminum and comes in 5 different colors.
Be sure to check out the official video for the iPhone 5S by clicking here.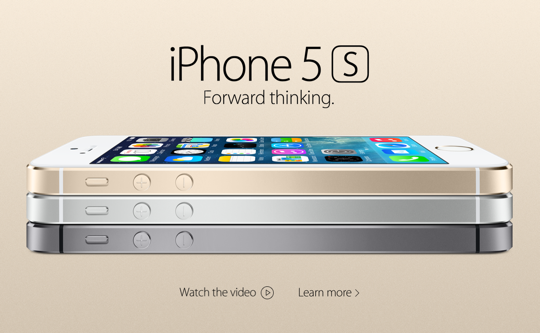 The iPhone 5S has been completely re-engineered internally with a new 64-bit A7 chip, separate motion tracking chip, enhanced iSight camera and of course the fingerprint scanner. This barely scratches the surface of all the new features of iPhone 5C possesses, so be sure to check out the official video.
Is it just me or does the gold on Apple's website make it look like something for the 90s?