It's Sunday, time to enjoy some fresh new iPhone 6 concepts. We've been seeing a lot of these concepts and renderings from various artists. These artists imagine an iPhone 6 with larger displays, slimmer bezels etc and create beautiful concepts. Here are two more that you should totally checkout.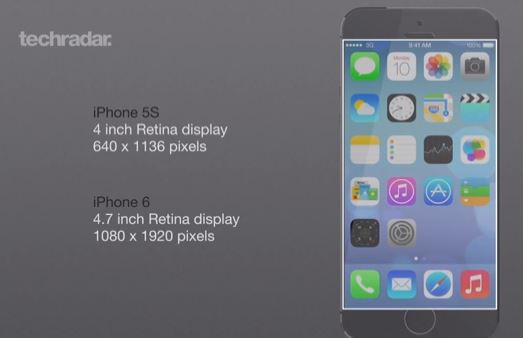 The first concept video comes from the folks at Techradar who believe that the iPhone 6 will have a 4.7-inch display and no bezels, which means the size of the phone would be similar to the iPhone 5s. They've also added a liquid metal display to the iPhone 6 and somehow gotten rid of the Home button, but updated TouchID. Check out the video below:
While things like the ring-flash and self-healing Sapphire glass is asking a lot from Apple, this still is a beautiful rendering of the iPhone 6. I like how it's all sleek and the same size as the iPhone 5s, but has a much larger display.
Below is the second video by Ran Avni, concept design by Arthur Reis, which showcases an iPhone with a 4.5-inch curved display. This concept, too, has a smaller bezel, but the design is similar to that of the new 5th generation iPod Touch. Check out the video below:
This concept is nicely done as well, but I think that curved glass is going to attract a lot of scratches. Still, it's a design that most would love for the new iPhone 6. Earlier today, Sonny Dickson stated on Twitter that the iPhone 6 will have an Ultra-Retina display and a much faster A8 processor.
What do you think of these new videos? Which one is your favorite? Let us know in the comments.