This Is What Using An iPhone With A 4-Inch Widescreen Display Would Be Like [VIDEO]
Want to know what it'd be like using a 4-inch widescreen display on the upcoming iPhone 5? MacRumors has created a really amazing demo video that shows what regular usage, browsing, gaming, watching videos and using apps would be like on the rumored 4-inch iPhone 5 display.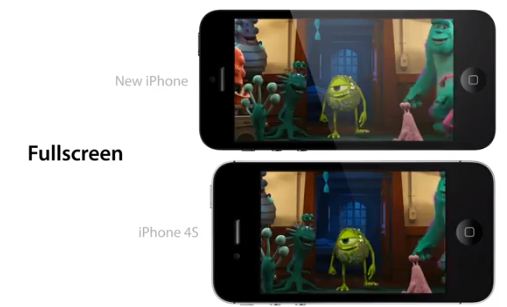 It's pretty much confirmed that the iPhone/new iPhone/next-gen iPhone will have a 4-inch display with a resolution of 1136 x 640. This means more screen space for a new row of icons on the homescreen, a wider view for games and videos, more words on a page, and more photos on the screen. Apps will have more space to show extra content, and you can stuff more apps into a folder. The advantages of a larger and wider display is endless and the 1136 x 640 resolution has a proper 16:9 ratio. Check out the video below:
According to MacRumors, older apps and games that don't support the new resolution, will be shown in a letterbox view as shown in the video. It has already been proven earlier, that iOS 6 already supports a taller 1136 x 640 resolution and stock apps adapt to the resolution. It's been said a million times already and here it's once more. Apple will most probably be announcing the new iPhone 5 on September 12th!
Make sure you stay subscribed through our social media feeds, so that you never miss a beat, by liking us on Facebook, following us on Twitter and joining our circle on Google+.
Hey, you! Join the iJailbreak Insider for weekly newsletters, Jailbreak alerts, contests and more. (No spam, we promise)