The low-end cheap iPhone rumor has been around for quite some time. Despite Apple stating that they will never build a cheap iPhone, rumors and reports of such a device are just growing. Recently, iLounge posted a write-up giving more details on how this cheap iPhone would look and what it would be made of.
Apparently, some very reliable sources tipped iLounge and gave them the info on the cheap iPhone. iLounge does have a reputation of being right, not always though. According to them, the cheaper iPhone will be a cross between the iPhone 5, iPod Touch and the iPod Classic. It will look like the iPhone 5 from the front with a 4-inch screen, whereas the bottom and sides will look very similar to the iPod Touch 5G and iPod Classic.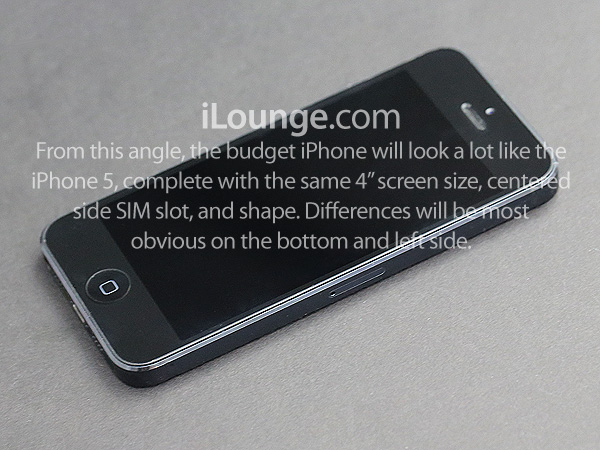 So, it will look like an iPhone 5 at first glance, but will not be made of quality materials such as aluminum or glass. The back will be flat and look similar to the iPod Touch and the sides will be curved like the iPod Classic. Again, all this will be done using plastic, like the iPhone 3G, 3GS. However, the sources suggest that Apple would in fact use Gorilla Glass for the display, which would have 1136 x 640 resolution.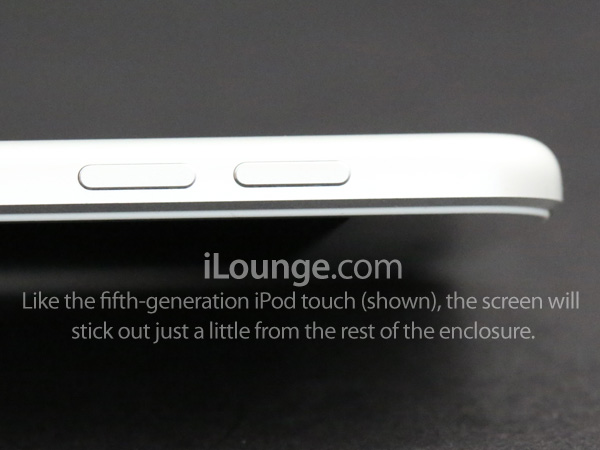 Sources also suggest that Apple would get rid of the circular volume buttons and replace them with iPod Touch style elongated ones. The screen will also stick out of the phone, just like on the iPod Touch and iPhone 5.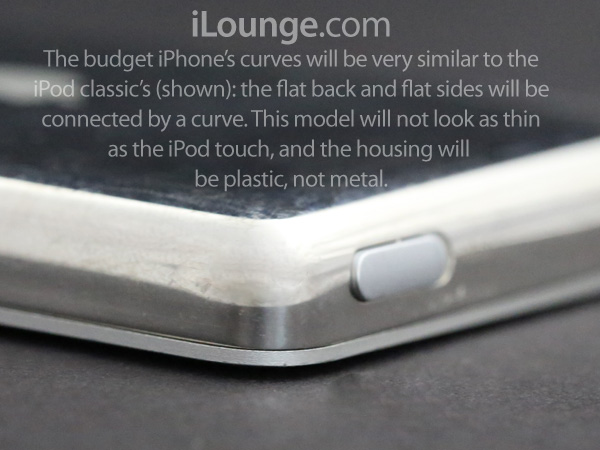 The bottom is suppose to house the headphone jack, a second microphone, the Lightning port and the speaker. The sides won't be as curved as the iPhone 3GS, but instead end in flat, allowing Apple to position the buttons and SIM Tray. Also, it won't rock like the iPhone 3G/3GS when laid on a flat surface.
Well, that's pretty much what iLounge has heard from its 'reliable sources'. If Apple does make a cheap low-end iPhone, then this looks like a good way to go. Maintain the 4-inch screen, but replace the housing and the body with plastic, sounds like a good plan. What do you think?