Rumor: Low-End iPhone To Have A 4.5-Inch Display, Cost $330 And Arrive Next Year
And here I was thinking that all of the rumors of a cheaper low-end iPhone had dried up. There have been plenty of rumors about a cheap plastic iPhone that was said to arrive later this year. It would feature low-end hardware, a 3.5-inch display, have a poly-carbonate shell and cost less than $400. A new report from Japanese blog Macotakara now suggests this isn't the case. According to them, the cheaper iPhone will include a larger 4.5-inch display, will cost around $330 and will be available in 2014.
The new report also says that this iPhone will have a polycarbonate body similar to that of the old MacBook. An unlocked model would be priced at $330, which would make this a hit in new markets where the iPhone is still a luxury. What is surprising is that the blog believes the cheaper iPhone would come with a 4.5-inch display instead of the previously rumored 3.5-inch display. It was previously reported by Digitimes that a larger but cheaper iPhone would arrive in 2013 (the story was later pulled by the blog).
So, there isn't going to be a larger iPhone coming out this year, probably just the iPhone 5S with updated hardware and an improved camera. Macotakara also stated that the iPhone 5S will get a dual LED flash to help with taking pictures. The plastic iPhone, with the 4.5-inch display coming next year will be thicker than the iPhone 5, for obvious reasons. However, its design will be similar to that of the iPhone 5.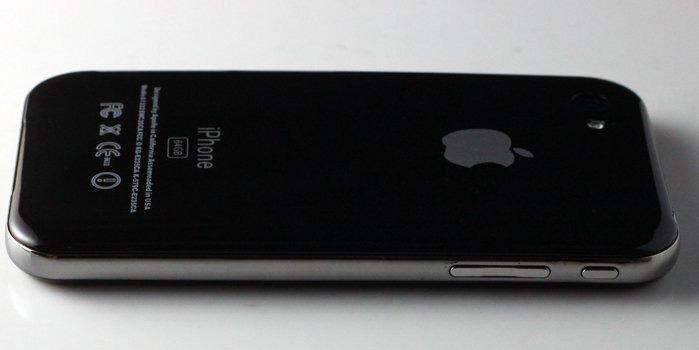 This particular blog has been right before, so it could be true that Apple's cheaper iPhone may actually come with a larger display and sell for $330. Well, it's not coming out for a long time, so we're not sure what to believe. Although an iPhone with a larger display, good enough hardware and priced at $330 would be a good thing and sell pretty well too.
What do you think? Will Apple do any of the above? I believe a cheaper iPhone could actually happen, but with a display larger than the iPhone 5? That's not easy to digest.
Make sure you stay subscribed through our social media feeds, so that you never miss a beat, by liking us on Facebook, following us on Twitter and joining our circle on Google+.
Hey, you! Join the iJailbreak Insider for weekly newsletters, Jailbreak alerts, contests and more. (No spam, we promise)