Today, there's more alleged iPhone 6 parts for you to look at. Sonny Dickson, a reliable source for Apple leaks, has sent photos of 4.7-inch iPhone 6 display covers to 9to5Mac. His leaks are usually very accurate, so this part could actually belong to the iPhone 6.
The leaked pictures compare two black and white display covers of the 4.7-inch iPhone 6. There isn't anything new that can be learned from these pictures, but you can see that edges are slightly curved. A recent report from Nikkei suggested that the iPhone 6 will have a curved display so it sits flush with the round edged shell. You can see the curved edges on the display in the picture below:
You'll also notice that the front FaceTime camera hole is now to the left of the ear speaker. On the current iPhone this camera hole is above the earpiece. Below is a zoomed in picture of the camera hole, sensors and the earpiece on the leaked iPhone 6 display cover.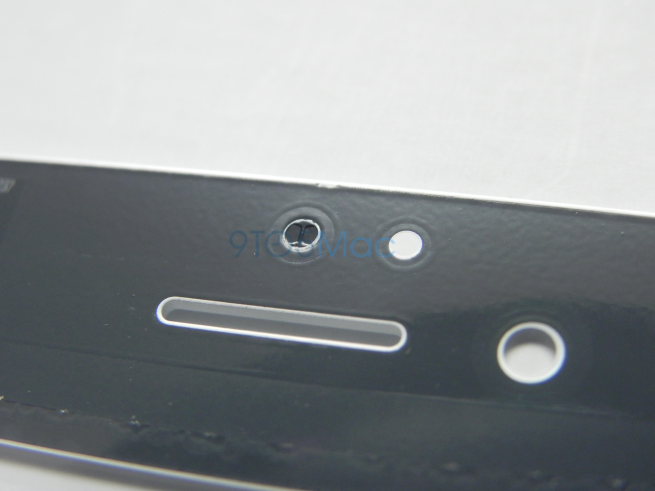 This is the display cover of the 4.7-inch iPhone 6 and below is a comparison with the current iPhone 5s display/digitizer cover. Only the display cover being leaked without the digitizer could mean that Apple has adopted a different method to make display of the iPhone 6.
It is said that Apple will be releasing a 4.7-inch iPhone 6 and a larger 5.5-inch iPhone 6 sometime in September.