Earlier this week, some new photos surfaced online that claimed to show the iPhone 6 battery. A battery that supposedly belongs to the 4.7-inch iPhone 6, leaked with details showing a higher capacity of 1,810mAh. The battery on the current iPhone 5s is rated at 1,570mAh, so if this is legit, it is a slight improvement.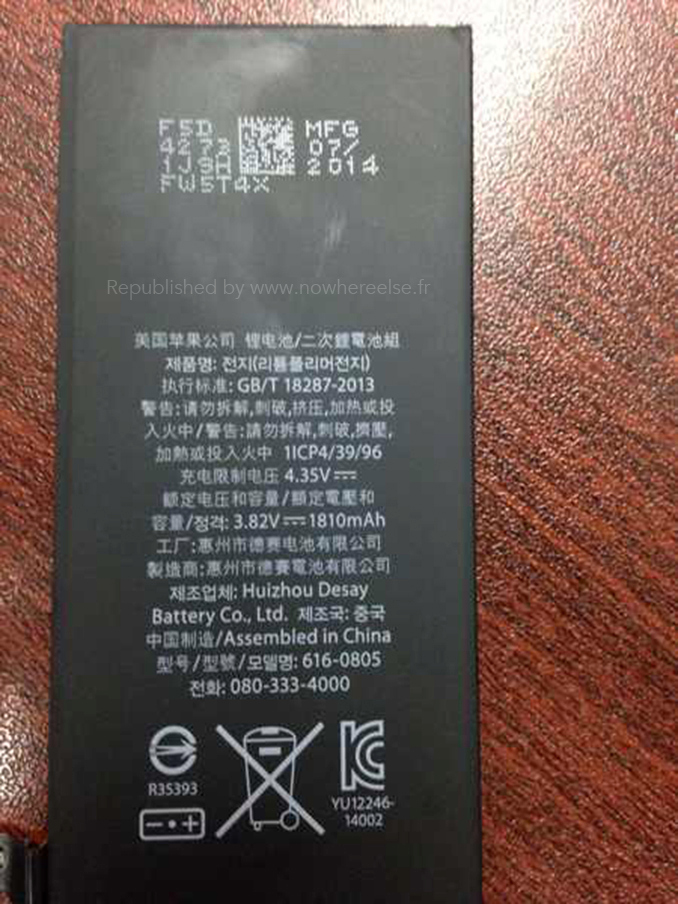 The image was acquired by none other than French blog NowhereElse.fr and they cannot confirm its authenticity as it could also belong to the iPhone 6 clones that are popping up in China.
Apple will need to put in a higher capacity battery in the iPhone 6 to power the bigger display, new processor, GPU, camera etc. And they can do that as there will be a little more room in the new design.
Another set of images, also leaked by NowhereElse.fr show us what is supposed to be a 5.5-inch iPhone 6 battery. The photos show a very uniquely designed battery, with thin and flexible extensions around the thick battery. Have a look below.
The 5.5-inch iPhone 6 will obviously need a much larger and higher capacity battery than the 4.7-inch version. Could this design be an answer to battery life woes? When compared to the iPhone 5s battery, the claimed 5.5-inch iPhone 6 battery has similar markings. Notice the number 741-0115 present on both the batteries below.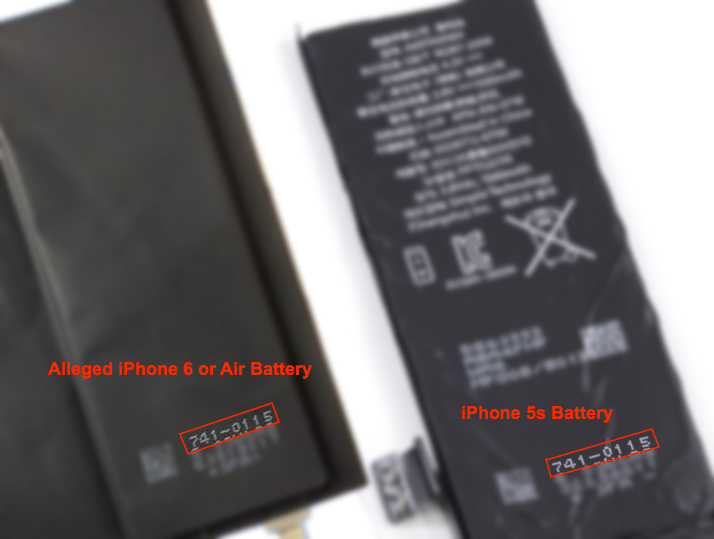 A report that came out in April stated that Apple is facing problems with production of 5.5-inch iPhone 6 batteries. Apparently, the company wants a battery that is 2mm or less in thickness. That's slimmer than most smartphone batteries and is probably because of how slim the iPhone 6 is claimed to be.
Are these actual images of the iPhone 6 batteries? If they are, would you be happy with the moderate increase in capacity of the 4.7-inch iPhone 6 battery? Also, what do you think of that weird looking battery for the 5.5-inch iPhone 6?