Are you ready? For the last month or so we have been pretty much rumor-free, but over the next several months we are likely to see an increase in rumors regarding Apple's next generation iPhone, iPad and I wouldn't doubt the iTV rumor will still make its rounds in 2013.
Take it away Mr. Burns…
Today MacRumors has reported on photos obtained by Parts firm ETrade Supply that are believed to be of the rear shell of the next-generation iPhone. Due to Apple's obvious naming convention, it is likely it will be called the iPhone 5S.
Like most 'S' iterations of the iPhone, the iPhone 5S will likely maintain the same body as its predecessor, but will get a bump in specs. The proposed photos indeed show this, but internally they are actually very different from the iPhone 5. The most obvious example can be seen with the logic board screw holes (highlighted in red).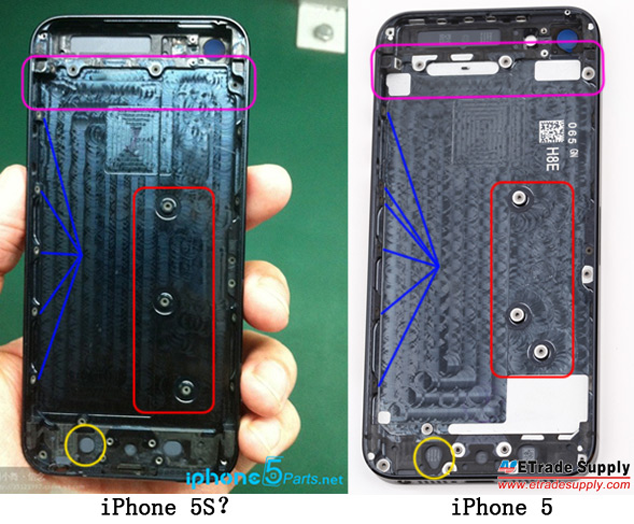 Apart from the logic board screw holes, you can clearly notice some of the less noticeable differences that are highlighted in purple, blue and yellow. The outer view of the proposed iPhone 5S rear shell looks identical to the current iPhone 5 rear shell.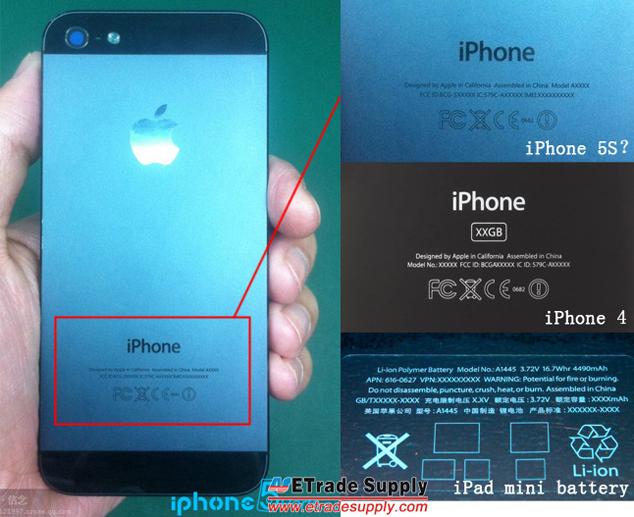 It is very likely that these photos from ETrade Supply are indeed fake or are a previous iPhone 5 prototype. It could very well be legitimate however, as the part looks to be how Apple-quality. Alas we will never know until the real-deal ships sometime in the middle of 2013, as rumored by DigiTimes.