Another new set of pictures has surfaced that reveal a possible iPhone 5 front panel assembled with the front camera, home button and what looks like an NFC chip. We've seen pictures of the iPhone 5 front panel and other parts before, even videos of them compared with the iPhone 4S. Despite that, these new photos are the first that show all of the parts, i.e. LCD, front camera, home button etc. fully assembled with shielding.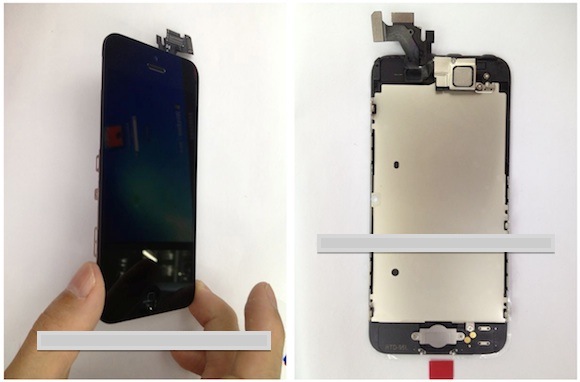 These new pictures come from Apple.pro, and if believed these truly show us a good portion of the next-generation iPhone. In true Apple fashion, all the parts are neatly covered with shielding and do look very genuine. From the photos, it is clear that the front camera has been positioned to the center, above the earpiece. The home button also comes with a metal bracket and the LCD is nicely tucked in with the shielding that had leaked earlier. This is by far, the best looking and most complete iPhone 5 front panel assembly leaked yet.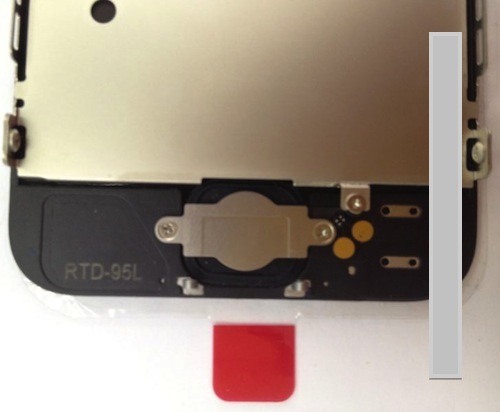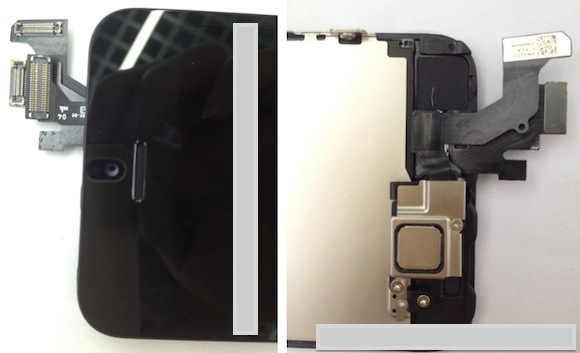 Unfortunately the front assembly doesn't look much different than that of the iPhone 4/4S front, except for the front camera positioning. Also, if you noticed, there's a square metal chip at the top, next to the camera and earpiece. Could that be an NFC chip? It has been rumored that the iPhone 5 might get NFC, but we're not sure if it's a good idea to place the chip in front. We could be very much wrong, but it is a possibility. What do you think?