Are you always losing your iPhone's charge brick? The dongle is so tiny it may as well be built into the phone itself! Jesse Pliner and Lloyd Gladstone promise the next best thing with their JuiceTank Kickstarter design project, which features a charger built into the case. When it's time to charge your phone, just release the switch on the back of the JuiceTank and two handy metal prongs flip out.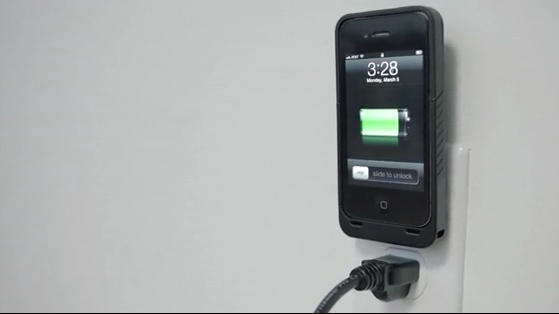 If the notion of walking around with electrical plugs in your pocket sounds bulky and uncomfortable, the JuiceTank looks to be between the size of a rugged case and the mophie juice pack plus, although this is a charger and not an external battery. The 'patented design' of the prongs allows it to fold to the side, like an insect's wings.
I'm not sure if I would want to swap cases just for a wall plug, but the JuiceTank's plug is at the very least a clever innovation. Whether or not the JuiceTank itself reaches production, I can see the Pliner and Gladstone licensing the design. It would be a boon for business travellers who need to pack light. …I'm just concerned as to how a JuiceTank-style plug would fare with European wall sockets.
At the time of writing, the JuiceTank Kickstarter project is a little over halfway to their goal of $125,000 and has 27 days left to go. Backers can buy the JuiceTank for $55 (slated for $70 at retail) and can order a case compatible with the iPhone 4/4S, or pre-order a case for the next-gen iPhone when the specs are released.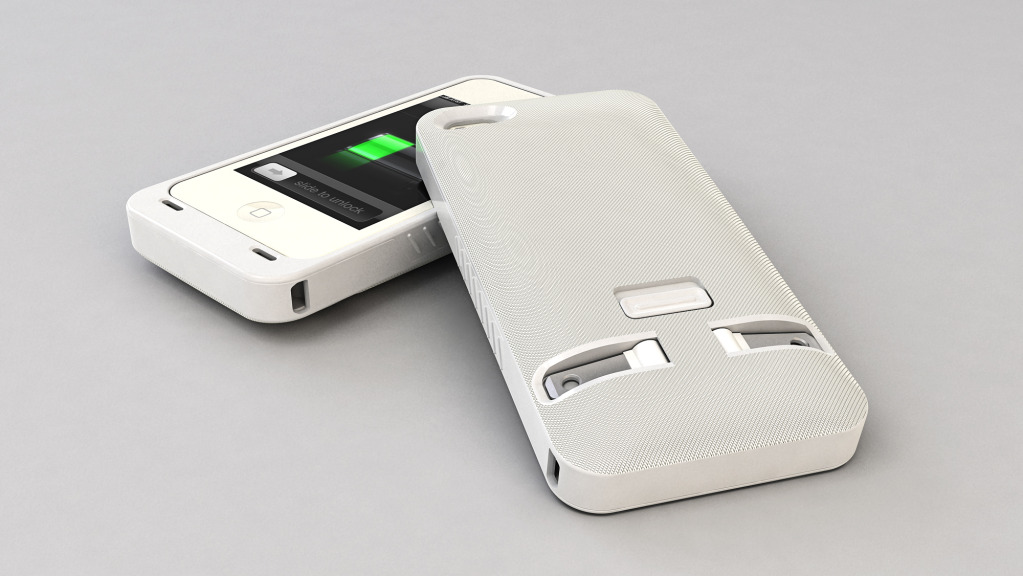 Would you switch your current case for a JuiceTank? Let us know in the comments section below.