Concept renderings are a dime a dozen on the internet, but sometimes I see a design that makes me shout "shut up and take my money!" iSiri is one of those designs that looks too good to pass up. There's nothing terribly complicated about the rending: It's the Siri microphone logo made into a physical brushed aluminum bracelet charm.
Video demo of the iSiri rendering. No, we're also not sure what the human centaur at the end is about.
The iSiri charm would supposedly hook up with an iPhone over bluetooth, giving the wearer direct access to Siri while the phone is still in pocket. This would essentially be a bluetooth headset receiver–which can already be used to access Siri–only on your wrist instead of your ear. To accommodate this change in position, the iSiri rendering looks to have speakers as well as a headphone jack.
Ciccarese Design says they "intend to realize [iSiri] very soon to allow iPhone advanced control." whatever that means. On the plus side, the underlying technology behind the iSiri bracelet does exist, and the design looks really good, especially the purple LED VU meter embedded in the microphone. On the downside, Ciccarese Design doesn't seem to have come up with any physical products to date, and iSiri is a direct lift of Apple's Siri logo. I'd love to see it exist, even only as a working prototype, but I don't think Apple will be licensing Siri's trademark to Federico Ciccarese any time soon.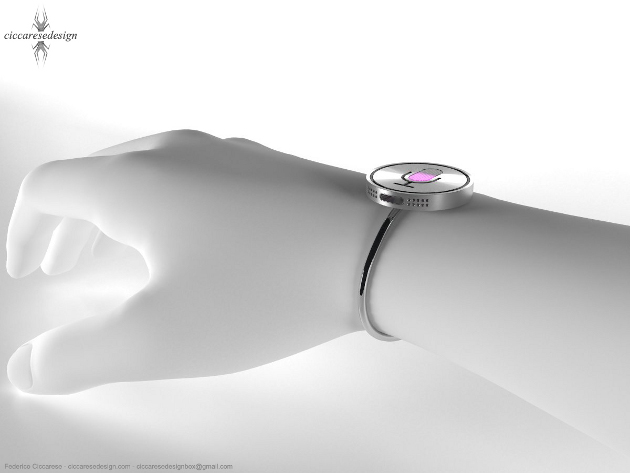 That said, I'm sentimental for physical manifestations of virtual objects. Should Apple release a physical 'Siri' token? More importantly, would you buy one? Share your thoughts in the comments section below.