If you haven't already heard iResQ; an iPhone repair company, has said they have stumbled upon the new 4th generation iPhone. They claim to have received a prototype of the iPhone's exterior lcd panel and casing. As quoted from iResQ "the part was acquired from a reputable source as a sample, who have remained reputable to this point". I disagree with this statement for a few reasons and I do not think this is going to be the 4th generation iPhone. For one if you look at the image below, what is the point of having the iPhone slightly larger with no screen size modifications. Technology should be getting better and shrinking portable devices not making them larger for no apparent reason. Then Two Steve Jobs said, when unraveling the iPad, that the new iPhone would be an A+ Upgrade. Does this look like an A+ upgrade to you? I personally think the image shown below is a cheap iPhone clone that they have in Asia and is not related to the new 4th generation iPhone whatsoever…
If this was the new iPhone I would be seriously disappointed. However I have a very strong feeling that this is not going to be the new face of the 4th Generation iPhone. Below are some of the things pointed out by iResQ if you are interested.
The LCD appears to be factory glued to the digitizer which is more similar to the first generation iPhones than the iPhone 3G and 3GS. The digitizer can be separated from the LCD on the 3G and 3GS models, which should be interesting to all, but for the repair folks like us–this means that the 4G screen repair price will be higher since both parts will have to be replaced at once.
The iPhone 4G front panel seems to be about 1/4″ longer than its predecessors.
There is an interesting reflective, mirror-like surface directly above the speaker. This is likely a spot for the proximity sensor. If that's what it is, it's in a different location than previous models.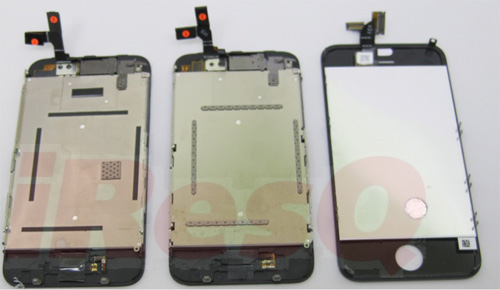 As you can see from some of the things iResQ is pointing out it doesn't really make sense why Apple would go back to using similar designs used in their first generation models. Just from what I am seeing and hearing this really doesn't sound to me like the 4th generation iPhone. I could be wrong and maybe this is the 4th generation iPhone but I also think that we hear a lot of differant rumors like these and most of them are fake. My question to you is Do you think that this is the new 4th generation iPhone?