The concepts keep coming, but the best of them always keep us wishing they were real. So is the case with this new iPhone concept from designer Antonio De Rosa, founder of ADR Studios. He has managed to make a concept so beautiful and realistic, that it makes you want to ask Apple to make the next iPhone based on it.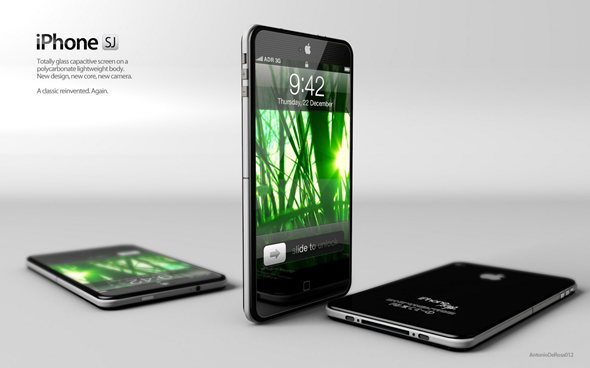 The designer has named it the iPhone SJ, where SJ is short for Steve Jobs. The concept iPhone is made from a complete glass capacitive touch screen on a polycarbonate lightweight body and by the looks of it, a larger display.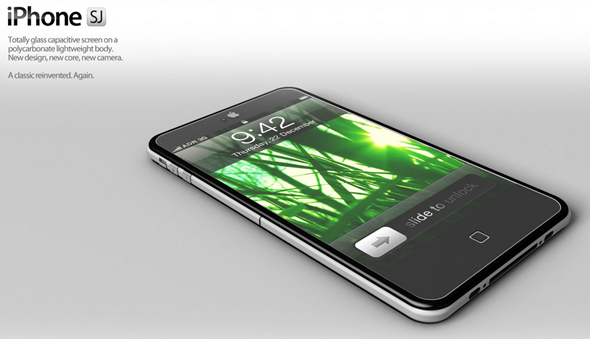 As far as the specifications go, nothing much has been imagined other than the rumored dual core A6 processor and a better 10 megapixel camera. The artist has rightfully tagged this concept as 'A classic reinvented. Again'. Now that the iPhone 4S is already in the market, and will soon be available in about 90 countries in the world, the focus is shifting towards the iPhone 5. Rumors will soon start creating a buzz on the Internet, and the wait will start again!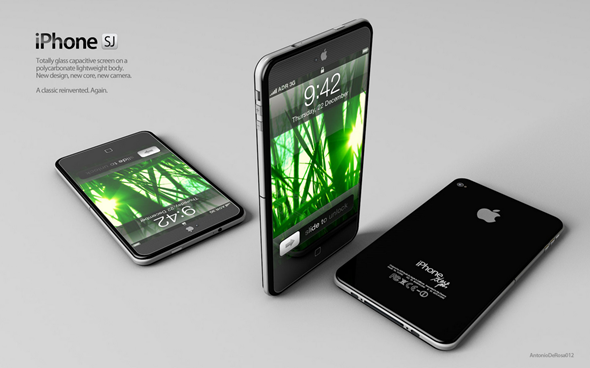 This indeed is a marvelous concept and design, which makes us wish that it were real. Do you hope that the next iPhone, whatever it's called, will be something like this?