Have you met the iPhone Plus yet? No, because it's just another concept, but it's something that we all would want the next iPhone to be. The creators of the iPhone SJ and various other concepts are back again, this time they're calling it the iPhone Plus.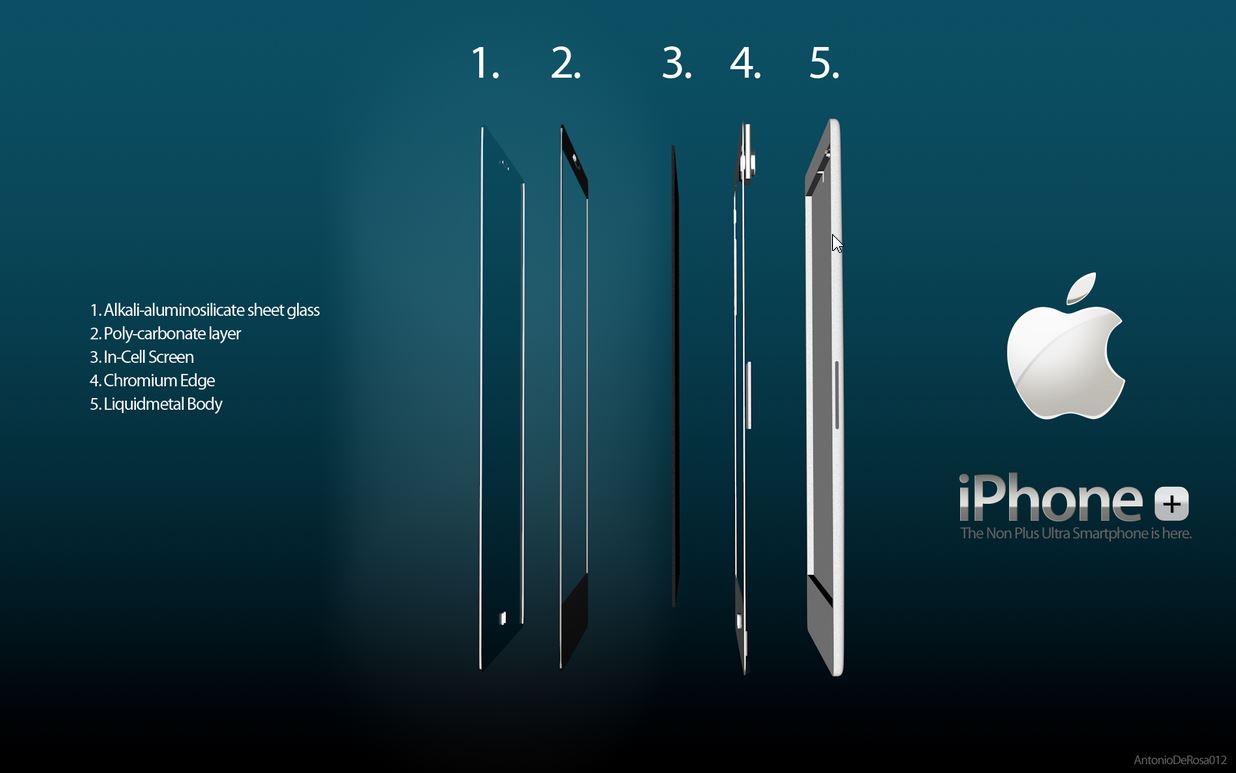 Designed by ADR Studios, the iPhone Plus is one word, beautiful. Unlike previous concepts, this one meets all the rumored specs and has some of its own. For example, the iPhone Plus comes with a In-cell tech based 4.3 inch display, A6 Quad core processor, a Pico Projector and lots more. Here are some images…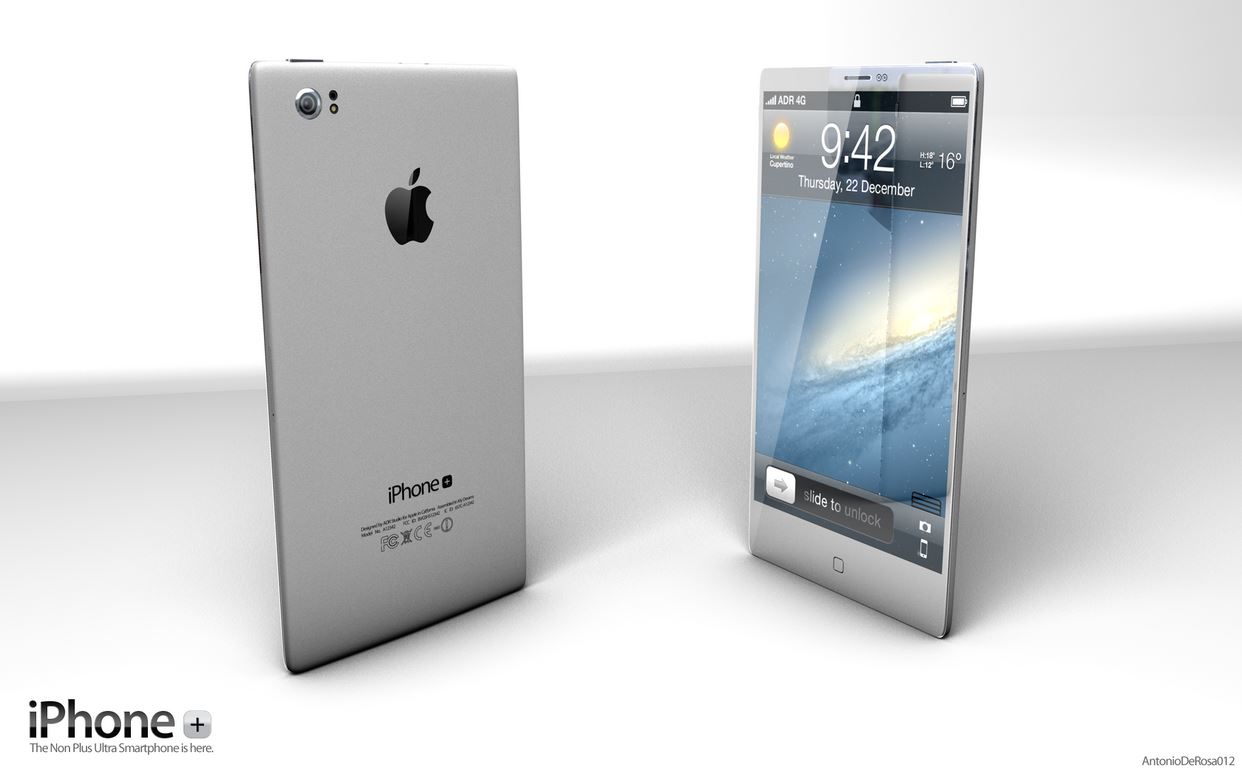 The designers of the iPhone plus concept invasion the following specs:
Liquidmetal Body: thermoformed on a single plane, no junctions needed;
Screen with double alkali-aluminosilicate sheet glass;
4.3″ Retina Display with In-Cell technology;
A6 Quad Core processor;
Rear Camera: 10.0 Megapixel, f/2.4, 1080p Full HD video at 30 frame/s;
Front Camera: 2.0 Megapixel (VGA), 480p VGA video at 30 frame/s;
Rear motion sensor;
Top pico-projector to beam photos and videos on any surfaces;
Slim design for an edge-to-edge thinner profile;
New slim-dock connector;
Fully Capacitive Home Button;
Many of the features mentioned above have already been thought of, but I can't think of any reason why Apple would add a motion sensor or a Pico projector to the next generation iPhone. What do you think? Let us know in the comments.