Last week, a Taiwanese celebrity and race car driver, Jimmy Lin, leaked pictures of what he claimed was the iPhone 6. He posted a picture showing a silver iPhone 6 unit next to an iPhone 5s. It was first thought that this was another dummy unit and the star was just showing off.
However, a new report from GforGames (via Stevenotes) says that the iPhone 6 showed by the actor is an authentic working model. An Asian source citing 'Apple Employees' told them that Apple has shipped iPhone 6 beta units for testing to facilities in Hong Kong and around the world.  Also, each of these sample units can be easily differentiated by a set of unique particularities, which is why it hasn't leaked extensively, claims the source.
The source adds that the iPhone 6 will feature a Quad HD display, which means a resolution of 2,560-by-1,440 pixels. Previous reports have claimed that the iPhone 6 might come with an ultra Retina display. A QHD display means super sharp clarity and more battery drain. Also, current phones such as the LG G3, which has a 5.5-inch display, feature a QHD display.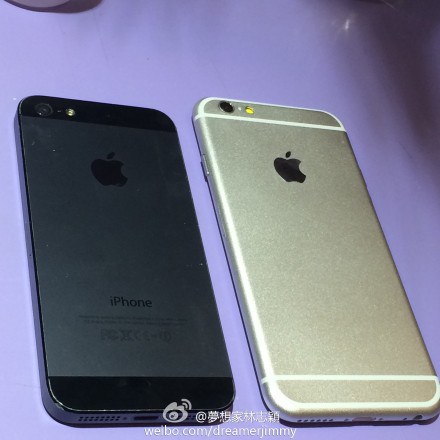 Hence, it is possible for Apple to add a QHD display to the rumored 5.5-inch iPhone 6. The 4.7-inch iPhone 6 could feature the ultra Retina display and the larger 5.5-inch, a Quad HD display.
How would you like that? Would definitely be an upgrade!