We have already told you almost everything there is to know about iOS 7 through infographics to a hands-on tour of the new mobile operating system from Apple. It is now time to visualize how the next-generation of iOS will look on new hardware and ADR Studios has created a concept worthy of your time.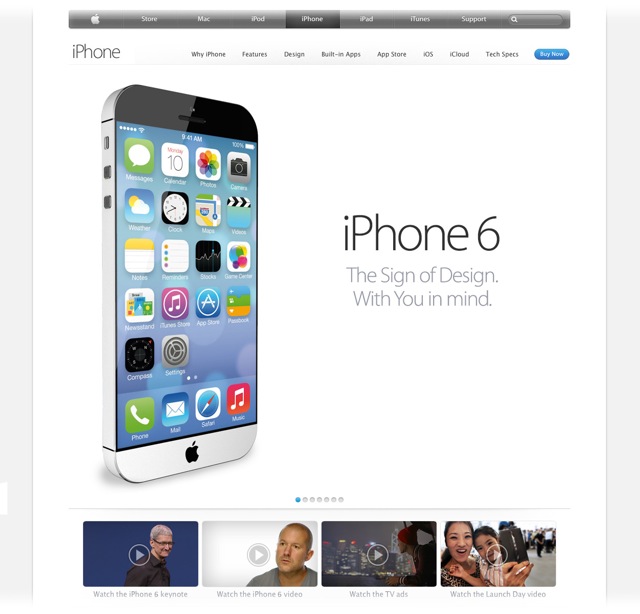 They are calling this 4.3-inch concept the iPhone 6, rather than the iPhone 5S, which makes sense considering Apple isn't expected to increase the screen size of the iPhone until next year (the timeframe when the Fruit Company is expected to release up to two new models of the iPhone according to Reuters).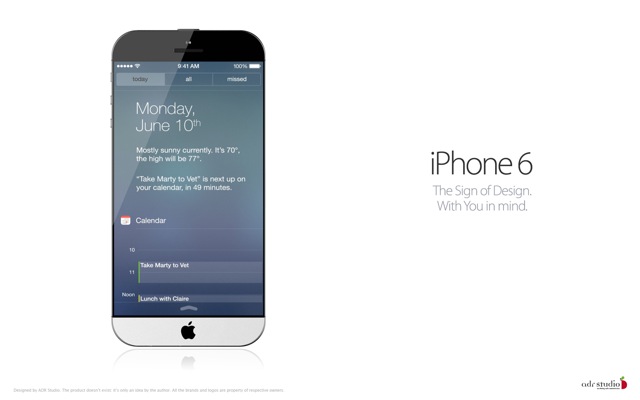 As mentioned previously the concept depicts the iPhone 6 running iOS 7 featuring a new 4.3-inch Retina2 display with a touch home button that features an integrated fingerprint scanner. The rear-facing iSight camera comes with a more luminous flash and an 18MP camera. There is also noise reduction with on-board stabilization.
Quad-Core processing is powering the iPhone 6 with a new A7 chip and of course stunning graphics performance. By the looks of the rendering there is your stereotypical all-black model and a cross between black and white, which doesn't look that good in my opinion.
You can check out a gallery of all the renderings for yourself above. Be sure to let us know your thoughts in the comments section. iOS 7 certainly looks great on a larger bezel-free iPhone!