Lately, it has been pouring with iPhone 6 rumors and leaks. We've seen leaked panels, rumored specifications of the next iPhone and reports about its display size, processor etc. However, it's really difficult, at this point, to know what Apple has in store for us. They always surprise or shock everyone on the day of the release. It's obvious that the new iPhone 6 will come with a larger screen, a newer processor and most likely an improved camera.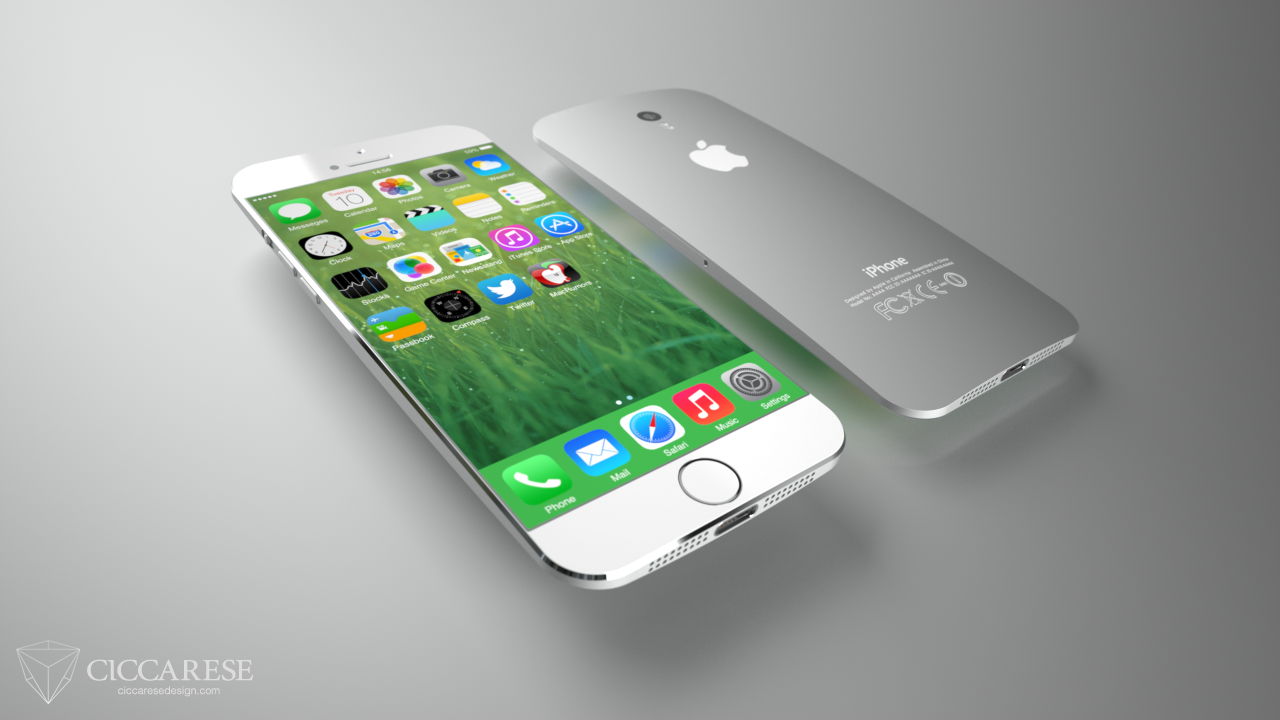 When it comes to Apple rumors and leaks, Mr. Sonny Dickson has mostly had it right. Now he's gone on a tweeting spree and revealed what could be the specifications of the iPhone 6. In four tweets, with the hashtag #justsaying, Sonny Dickson stated that the iPhone 6 will have an Ultra-Retina 389 ppi display, a 2.6 GHz A8 processor and will be just 0.22 inches thick.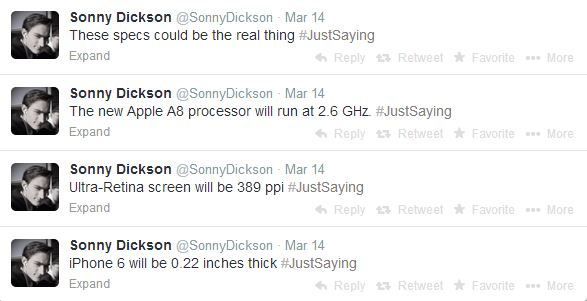 That's all he had to say though. No details on the size of the display, just that it'll be called Ultra-Retina and have a density of 389 ppi. If these are the actually specifications, then it does sound good, at least on paper. Of course, there are smartphones out there with much higher ppi, but Apple will most likely not hit the 5-inch spot just yet. In comparison, the iPhone 5s is 0.30 inches thick and its A7 processor has a core clock of 1.3 GHz.
What do you think of these specifications? Do you think the iPhone 6 will have similar specifications? Let us know in the comments.