According to a new report from UBS Analyst Steve Milunovich, Apple will most likely only release a 4.7-inch iPhone later this year. Earlier rumors have suggested that Apple would launch the iPhone 6 in two sizes, one with a 4.7-inch display and another with a 5.5-inch display.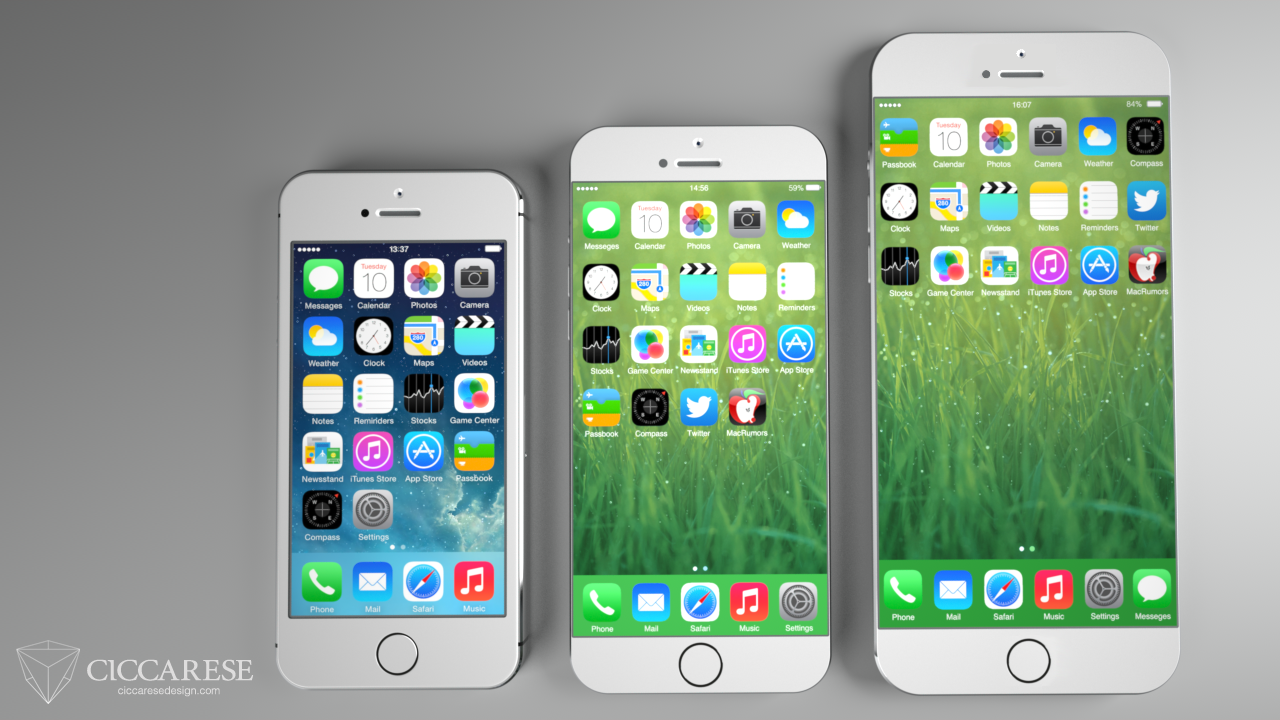 Milunovich reports that Apple's iPhone 6 will release either in August or September this year and will be available with a 4.7-inch display. He agrees that Apple is also working on an iPhone 6 with a larger 5.5-inch display, but that will most likely not be launched along with the 4.7-inch model.
UBS's Steve Milunovich reiterates a Buy rating on Apple shares, and a $625 price target, writing that his "checks" of the supply chain suggest the next iPhone, an "iPhone 6" is most likely to come in August or September, rather than June, in two different models, one with a 4.7-inch screen, one with a 5.5-inch screen. He thinks the former, the smaller of the two, "seems certain," but that the 5.5-inch model "may or may not launch at the same time and could be of the same resolution (lower pip), which would help app developers.
He also reports that the iPhone 6 with the larger 5.5-inch display will have the same pixel density as the smaller model, making it easier for app developers.
Recent rumors/reports have stated that the iPhone 6 will have an ultra Retina display with 389 ppi. As the time frame for Apple to launch a new iPhone grows smaller, more rumors and reports will come out. We'll have to wait to see what Apple has in store for us. Would you prefer a 4.7-inch iPhone 6 or a 5.5-inch one?