The rumors about Apple launching an iPhone 6 and iPhone Plus/Math have been piling up. The latest report said that Apple will not be releasing the cheaper iPhone with a 4.5-inch display this year, but only the updated iPhone 5S would be announced. Other reports also mention an iPhone 6 coming this year. NoWhereElse has posted new concept images of the iPhone 6 and what it would look like with a larger 4.6-inch screen. Designer Martin Hajek helped with bringing these images to life.
According to Nowherelse, the iPhone 6 will have a 4.8 to 5-inch edge-to-edge display, which I'd very much like Apple to try and make a reality. Because of this display tech, the iPhone will be similar in size to the iPhone 5, but sport a larger display. The concept also show an iPhone without the standard Home Button, which has been replaced by a full touchpad below the screen with clickable buttons on both edges.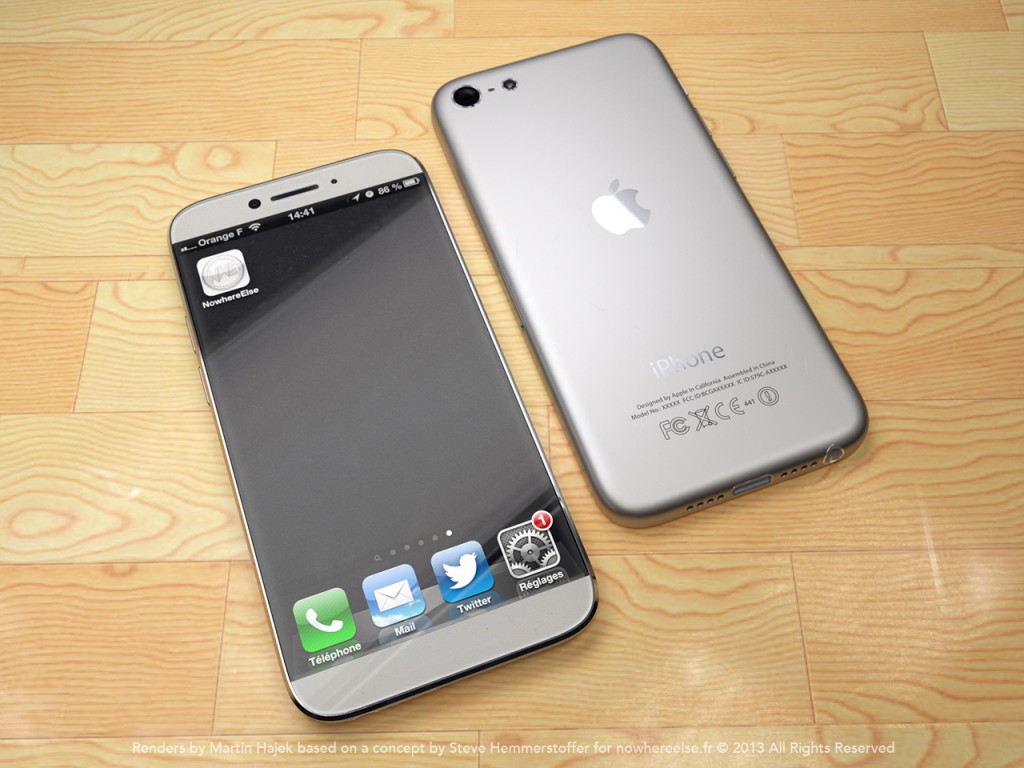 That is rather interesting! My bet is that Apple will probably stick to the Home button, as that is something that differentiates the iPhone from other smartphones. Although it looks great with that edge-to-edge display and zero bezel, it will be next to impossible to make it happen.
People do enjoy smartphones with a larger than 4-inch display nowadays, but Apple decided to stick to a 4-inch taller display on the iPhone 5 and the iPhone 5S will probably have something similar. The cheaper iPhone, also conceptualized in this set, has a 4 to 4.6-inch display, uses edge-to-edge tech and is smaller in size than the iPhone 5. It actually looks similar to the current generation iPod Touch, don't you think? Here's both of them in Black and Silver, gorgeous right?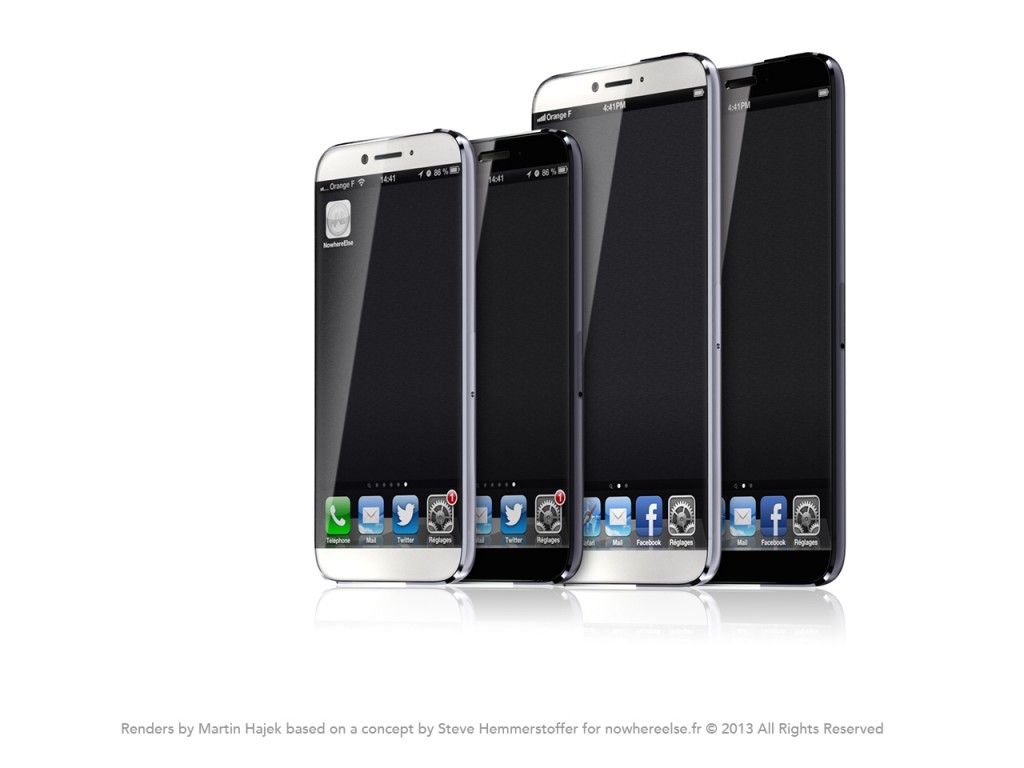 The main concern with current 5-inch smartphones or 'phablets', is that it cannot be used with one hand, looks awkward when holding to the ear and is too big to fit easily in the pocket. A larger iPhone will increase Apple's chances of beating Samsung, but only if they manage to keep the size to the minimum. Here's one more showing the back. The iPhone will probably be made out of aluminum, just like the iPhone 5.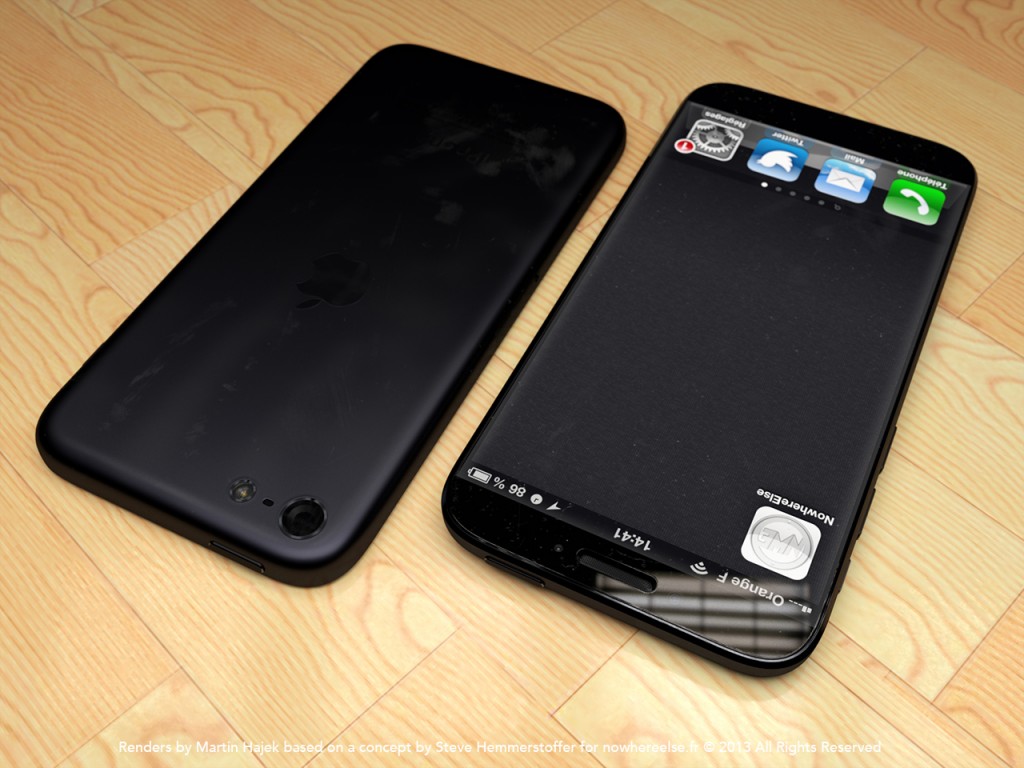 So, what do you think? Would you buy an iPhone 6 if it looked like this?