With all of the commotion surround the WWDC 2013 and Apple's new product and software announces, the rumor mill has been pretty quiet. It looks like it is starting back up again, however, as today we have received word from Macotakara that Apple will be making the budget, entry-level iPhone available in the same colors as the iPhone 4 bumpers and it will ship in September.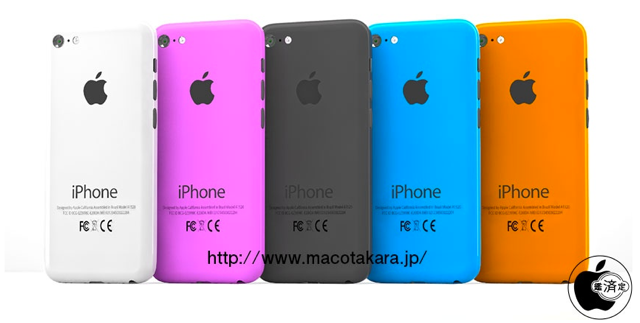 According to sources familiar with the matter the budget iPhone will come in black, white, pink, orange and blue. Green doesn't seem to be a color choice, and it was not mentioned whether or not a (PRODUCT) red-model was planned or not.
When it comes to the iPhone 5S, which is expected to start shipping in August, a new color option will be available and it will be Gold. This goes well with a report from BGR that showed a Gold iPhone 5S SIM-Tray. As for the actually specs of the iPhone 5S all Macotakara has heard is that it will have a more powerful CPU and dual-LED flash. They never mentioned a fingerprint scanner which is strange.
What do you think about the proposed color options of both the iPhone 5S and entry-level iPhone? Let us know in the comments section below.