Yesterday we shared with you some issues Apple was facing with the development of next-generation iOS products such as the iPhone and iPad, compliments of Ming-chi Kuo of KGI Securities. One surprising tidbit of information that came from this report was that Apple was having a hard time with the iPhone 5S because it was trying to implement a fingerprint scanner, while preventing interference from the  black and white coating material under the cover glass.
We have heard rumors that Apple would implement biometric security in their iOS devices because of its acquisition of AuthenTec last year, but this rumor really seems to be bearing fruit the last few months. Now, according to BusinessInsider, Topeka Capital analyst Brian White has said "we believe fingerprint identification technology will be part of the iPhone 5S and this is likely to be the major new feature used to market the iPhone 5S, similar to what Siri was to the iPhone 4S"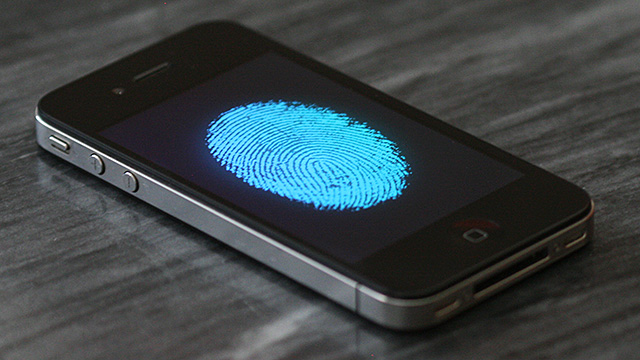 White has been touring Asia for the last two weeks and as such has heard a lot of gossip in the supply chain, so just like Kuo, he has some reliable sources.
If you think about it, a fingerprint scanner would make a lot of sense.
Apple's iPhone release pattern goes like this: New phone design in year one, same phone design with better internal specs in year two. To make up for the lack of design changes, Apple offers exclusive features for the year two phone. For instance, the iPhone 3GS had video. The iPhone 4S had Siri.
What exclusive feature will the iPhone 5S have? Well, everything seems to be pointing to a fingerprint scanner. What do you think? Share your thoughts in the comments section.