Apple likes to prove that more is less, and it has done so recently with a camera shootout between the iPhone 5s and Nokia Lumia 1020 carried out by Laptop Mag.
Before we dive into the results and some of the pictures captured from this test lets dive into specs for those who don't know the Nokia Lumia 1020′s specs off by heart. The Lumia 1020 is one of Nokia's flagship smartphones… or better put smartcameras, as it features a whopping 41MP camera.
Despite the massive megapixel count it still wasn't enough to beat the iPhone 5s' 8MP camera though.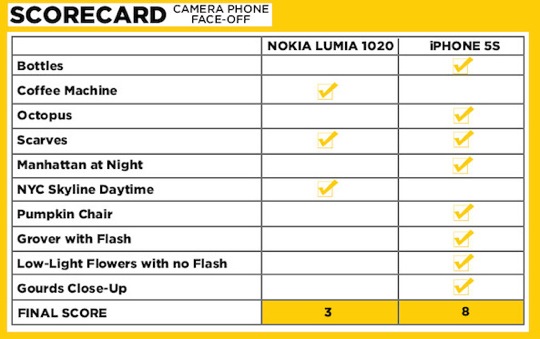 You can see in the chart above the iPhone 5s beat the Nokia Lumia 1020 in 7/10 of the tests Laptop mag performed.
The iPhone 5s conclusively beat the Nokia Lumia 1020 in our photo face-off, taking seven out of 10 rounds–and tying one. Even after updating the Lumia 1020′s camera software, which reduced issues with the blue color cast on many images, colors were still more accurate on the iPhone. Apple's device also excelled when delivering detail and contrast.
Just take a look at some of the example comparison images below.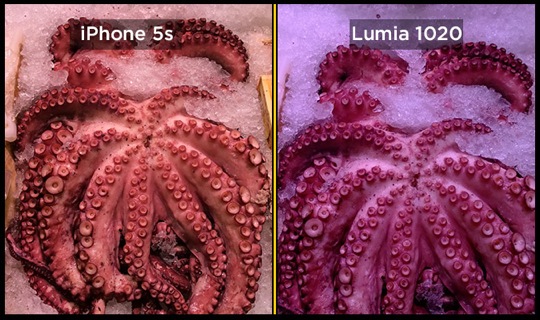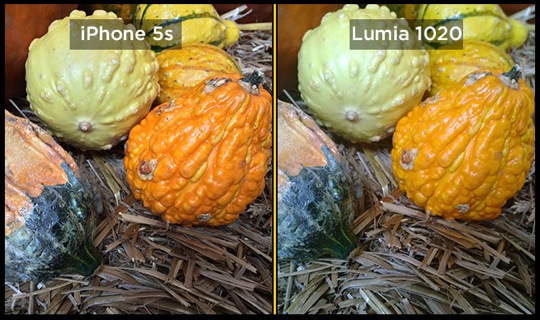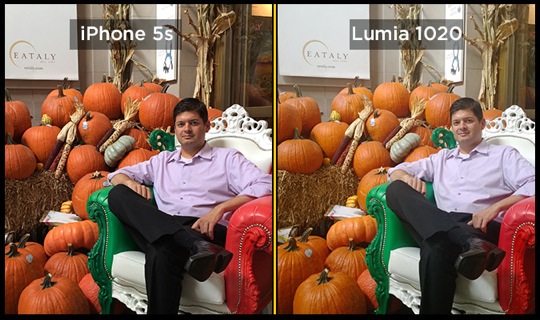 What are your thoughts on an 8MP camera beating a 41MP camera? Drop us a line in the comments section below.