Well, this was bound to happen one day or another. A new video has surfaced on the Internet, that compares a beautifully rendered iPhone 5 with the Samsung Galaxy S III.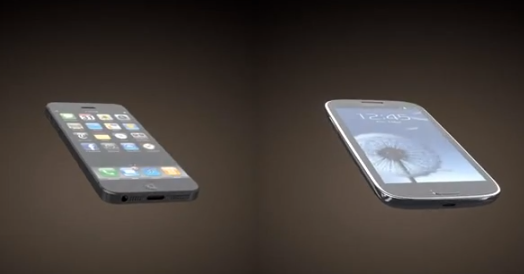 Apple's next-gen iPhone has been reported to have a 4-inch display, a thinner and taller design, new hardware, new dock connector and plenty more. Then there's the Samsung Galaxy S III, the smartphone that has the latest and fastest hardware currently used in mobile devices. So, AnimatedVisual decided to compare the two, even though the iPhone 5 is mainly a device made from rumors, reports and leaks. It's based on the iPhone 5 leaks from iLabs Factory.
A video has been found online of the next-gen iPhone with the taller 4-inch display and design, compared to the Galaxy S III. It's a short video, but the iPhone does look very real, but somehow it makes the tallness look bad. Check it out below:
Don't you think the taller iPhone looks a little bad? The Galaxy S III has a 4.8-inch display, way more than what Apple's next-gen iPhone is said to offer. It has also been reported that Apple will be holding an exclusive event on September 12th to announce its new iPhone. We'll have to wait till then to find out what it actually looks like.