In our giant rumor roundup of the iPhone 5 we covered various components and design changes likely to make their way into Apple's next-generation handset. One of these such things was a new mini dock that would be a similar to a Micro USB port.
As the fruit company is likely to drastically change the dock connector, a new sync cable will be necessary. There have been all sorts of reports claiming this new sync cable will be 8 pins, 9 pins or even 19 pins. The most consistent and widely believed number of pins however, is 9.
Thanks to new proposed legitimate images from NoWhereElse, which also confirms the new sync cable will be 9 pins, we can see that it will also be similar in size to a standard Micro USB cable. And for those with keen eyes who notice there is only 8 gold pins on the connector, you need to keep in mind the metal bracket counts as an additional pin.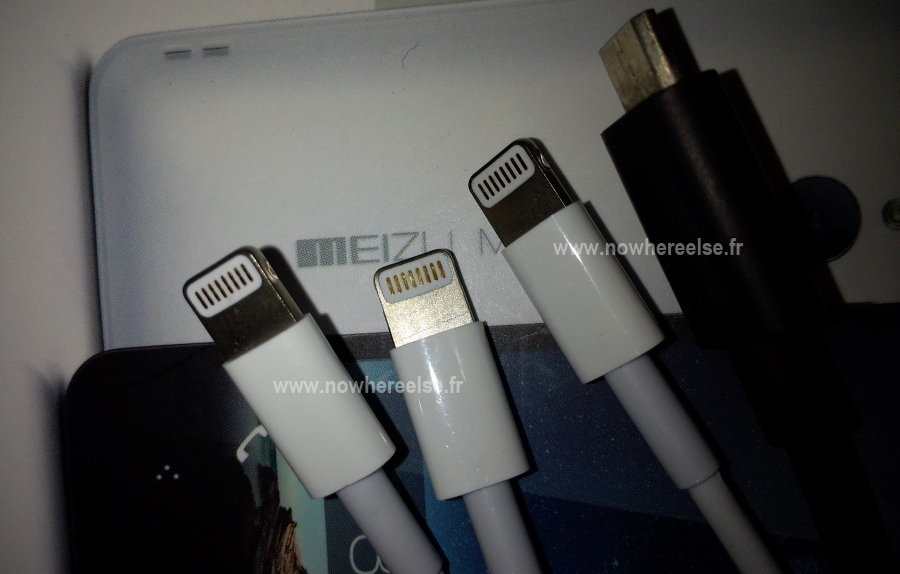 Due to the fact that Apple has stuck with its 30-pin dock connector for many years, and as a result has numerous accessories created around that design, the fruit company will be selling a 9-pin-to-30-pin accessory.
Apple's media event scheduled for next Wednesday cannot come soon enough! It will indeed be interesting to see which rumors ended up being truthful and which ones will meet a shallow grave. What do you think of the proposed images of the iPhone 5's sync cable? Share your responses in the comments section below.