iPhone5Mod Sells Replacement Rear iPhone 5 Casing
You might know iPhone5Mod as the company that sold the iPhone 5 conversion mod kit for iPhone 4/4S", which subsequently received a take down warning from Apple. Whether they've ignored the notice or if it was a publicity stunt all along, the kits are still up on iPhone5Mod, along with new projects like the "iPhone 5 Flash Lightning Dock" that looks like a prop out of Tron, as well as a backlit keyboard case. iPhone5Mod has a new product up for sale, the "iPhone 5 Rear Case Replacement".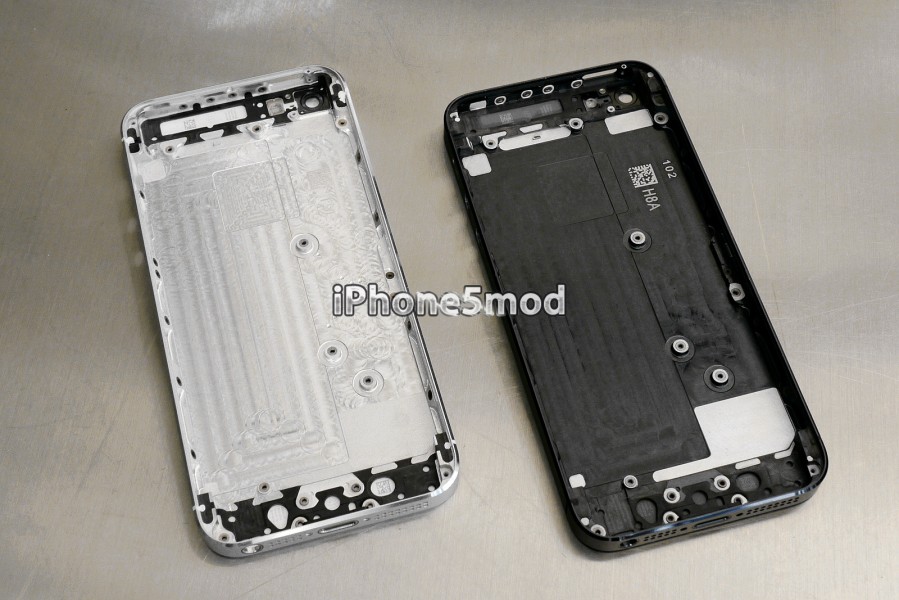 iPhone5Mod claims that the Rear Case replacement is a "100% original" replacement part for the iPhone 5, which contains "100% [of the] same material as your iPhone 5″. That might explain the rear case's $99 cost. The vendors warn that you should take the phone to a "professional iPhone repair shop." Though the folks at iFixit didn't have too much trouble with the iPhone 5, removing the back panel effectively means taking your entire phone apart.
Though we have to say, without glass it's somewhat confusing why customers would need $99 replacement backs. According to product site, the replacement cases are apparently intended to fix scratches and other results of "scuff-gate". Seems like a waste, considering the rear case is supposed to be made of the same material. If it easily scuffed the first time, it's going to happen again.
If you replaced your iPhone 5′s case, would you use the original design or would you want to make some tweaks? I'd personally be more excited to see an improved rear case, maybe one that doesn't scuff so easily, has a solid metal design, and doesn't turn mild lens flares into giant purple blotches. Share your thoughts in the comments section below.
Make sure you stay subscribed through our social media feeds, so that you never miss a beat, by liking us on Facebook, following us on Twitter and joining our circle on Google+.
Hey, you! Join the iJailbreak Insider for weekly newsletters, Jailbreak alerts, contests and more. (No spam, we promise)