Two New iPhone Models To Be Announced October 4th?
Two interesting rumors have surfaced today surrounding the next generation iPhone 4. First of all All Things D claims to know the date Apple will hold their next big media event to announce the release of the next generation iPhone (the iPhone 5). Apparently one of their sources close to the situation has alerted them that Apple is planning a media event on Tuesday, October 4th.
While Apple could certainly change its plans anytime, sources said that the Oct. 4 date has been selected by the company to showcase the iPhone 5. Sources added that the plan is now to make the new device available for purchase within a few weeks after the announcement. And while the iPhone 5 is a much-anticipated handset, the event itself has a lot more importance for Apple than many previous ones. That's because it will be newly installed CEO Tim Cook's first big product introduction, and the place where the public will get a first lengthy impression of him that may well set the tone for Cook's new role.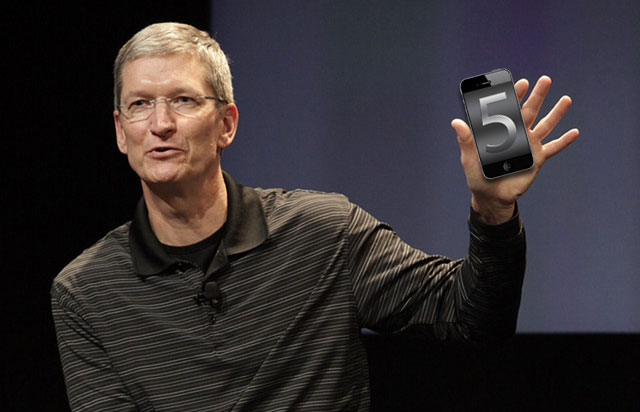 While it will be interesting to see if All Things D source is correct, another rumor that is making a lot of headlines today is a Statement from Al Gore (The individual who is accredited to bringing internet to the public sector and has been an Apple Board of Directors member for over 8 years). According to The Next Web during Al Gore's speech at the Discovery Invest Leadership Summit in South Africa, he mentioned the next generation iPhone will be released next month (October). More interestingly he commented:
"Not to mention the new iPhones coming out next month. That was a plug."
Whether Al Gore meant iPhones as in we can expect two new iPhone models to be released or simply if his statement was misunderstood, one thing is for sure, the next generation iPhone(s) will definitely be released some time in October. Let us know if you think we will see two new iPhone models released on October 4th in the comments section below…
Make sure you stay subscribed through our social media feeds, so that you never miss a beat, by liking us on Facebook, following us on Twitter and joining our circle on Google+.
Hey, you! Join the iJailbreak Insider for weekly newsletters, Jailbreak alerts, contests and more. (No spam, we promise)