The rumors will never stop until the actual product is released, which isn't for many months to come. Apple's next generation iPhone, 'the iPhone 5' is the latest product that the company is expected to release later this year, and there have been plenty of mock-ups, leaked cases and what not.
Apple's iPhone is rumored to feature a 4-inch display, an elongated form factor, a two-toned metal back, NFC and much more. GottaBeMobile is now reporting that they've got their hands on pictures of an actual engineering sample of the iPhone 5, straight from China. According to the leak, the iPhone 5 will be taller, thinner, but retain the same width as the current iPhone 4S/4. The back is metal, like all the rumors suggest so far, but there seems to be a microphone placed between the camera and the flash. The back plate, according to the pictures, does consist of two materials.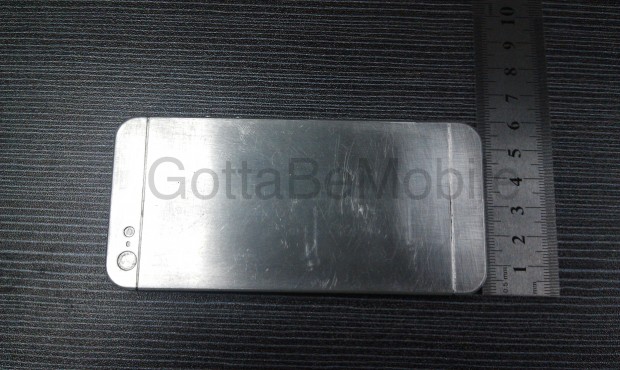 We're not sure what to make of this, it could be just another mock-up case created by one of the many companies in China. There are chances that it could be real as well, as reports do suggest that the iPhone has already gone in to production. These samples also resemble earlier mock-ups that 9to5Mac had posted weeks ago!